Nothing makes me happier than a holiday- and picking out my holiday jewellery looks each year is a huge part of the fun!

So whether your travelling to exotic climbs, sightseeing, lounging by the pool, or planning a fabulous English staycation jam-packed with campfires, picnics & barbecues...here are my essential picks for holiday dressing, sunrise to sunset!
Think it's tough to be glamourous poolside? Think again...

The relaxed vibe of lounging by the pool means that anything goes, it's a great opportunity to pile your layers high, mix colours, mix metals...and enjoy the spirit of irreverence that a holiday brings!

Golden layers are my top pick for elevating your poolside look. Pair a longer necklace such as our North Star Coin, with this season's chunky eighties style chains: Our Slinky Herringbone is the ideal staple.

Add a gemstone necklace, such as our stunning Rosa design: to add a gorgeous colour pop that glitters in the sunshine.
Is there anything quite like the perfect English summer day?

There's something very special about British summertime: so whether you're glamping or camping, your jewels should be special too!

Stand out from the crowd in a pair of Statement Earrings - our Moonstone & Chrsophase Drop Earrings catch the light beautifully in with a wonderful pastel shade.

Elevate your summer knits (those staycation nights can get chilly!) with this season's hot trend: luxurious beads.

We have options in Labradorite, Amazonite, Green Onyx & Rice Pearl...so adding a jumper doesn't have to mean compromising on style!
There's no reason why your beach look can't be luxurious & sophisticated!

A great way to create an easy beachside elegance is with natural stones. This season's hottest trend, pearls; are the perfect natural stone to pair with your swimwear.

Our incredible Baroque Pearl Statement Necklace is the definition of a holiday essential, mixing tropical ease with monochrome sophistication.

Our Bibi Larimar Ring recalls the dreamlike hues of the sea & summer skies...wear her on your return home for a lasting memory of holiday heaven!
Dine in style by layering up your necklaces.

Plunging necklines look amazing with a long pendant, pair it with one of our signature droplet necklace for a stunning layered look.

Our Green Onyx Droplet Necklace is one of my favourites: it glitters a beautiful fresh bright green in the light.

Pair it with our new season Athena Multi-Layer star necklace for the ultimate wow factor...
Make a glamourous impact at cocktail hour with our incredible range of statement rings.

Inspired by Vintage designs from the Art-Deco and Art Nouveau periods...our gem-set cocktail style rings recall a bygone age with a contemporary twist.

The Isabel Green Amethsyt & CZ ring is one of my top picks, her twinkling centre stone will catch the light perfectly at sunset.

Our Sofia Opal & CZ Ring is another new season favourite: featuring a milky opal which reflects a kaleidoscope of rainbow shades.
Your holiday is the perfect time to go big on the glamour!

We love mixing metals for maximum impact...why not pair your Estella Multi Layer Star Necklace in Gold Vermeil with the Sterling Silver version.

You'll sparkle like the night sky. Mix metals on your ring stack too for totally out-of-this world sophisticated sparkle!

One of my favourite stacking pieces is the Ana CZ and Rose Quartz Ring: available in Gold or Silver.

Her Sparkling pink and white tones of Rose quartz and Cubic zirconia are perfect for an elegant evening look.
You can shop my top essentials now at the links below...and many more gorgeous & glittering options in our full Spring Summer 22 Collection...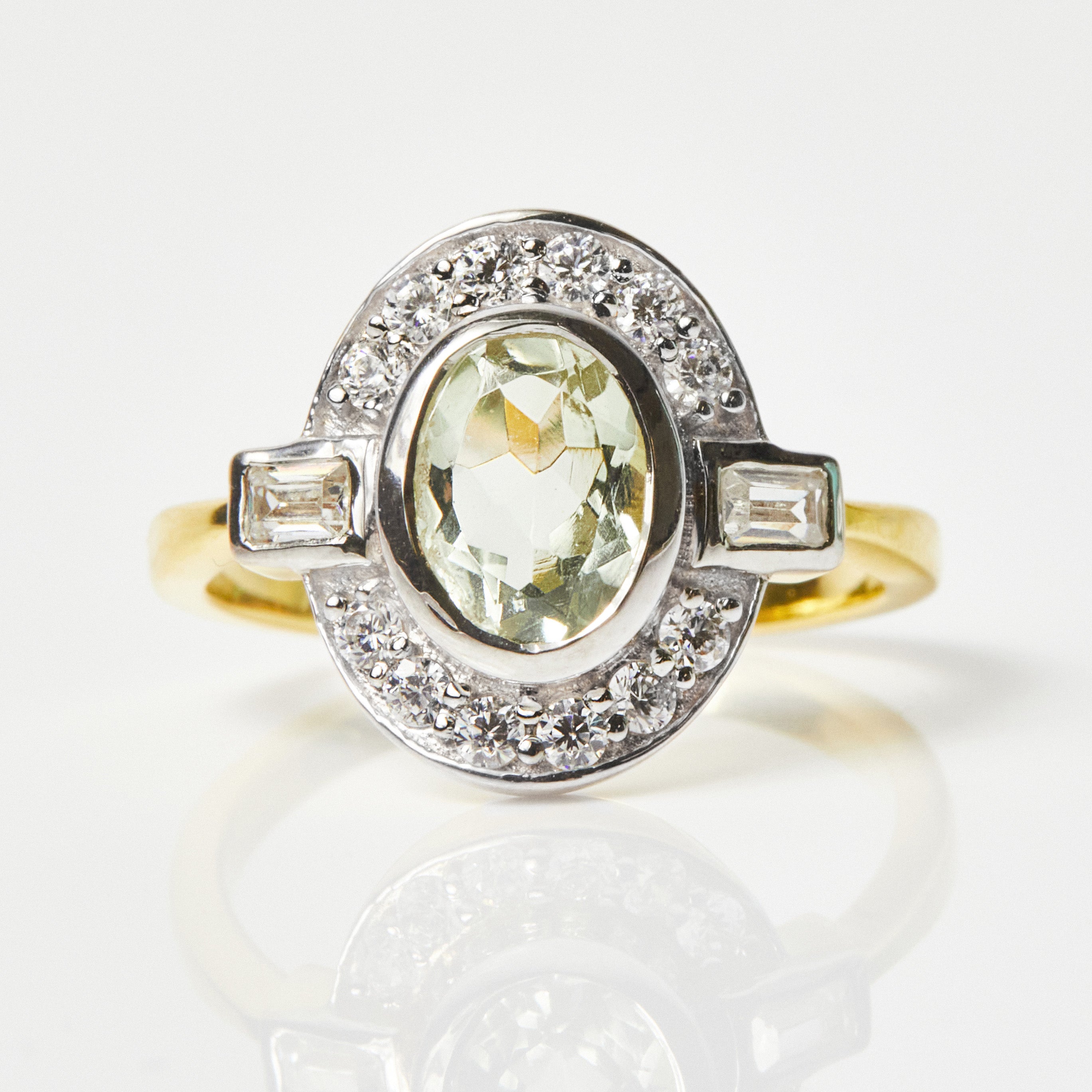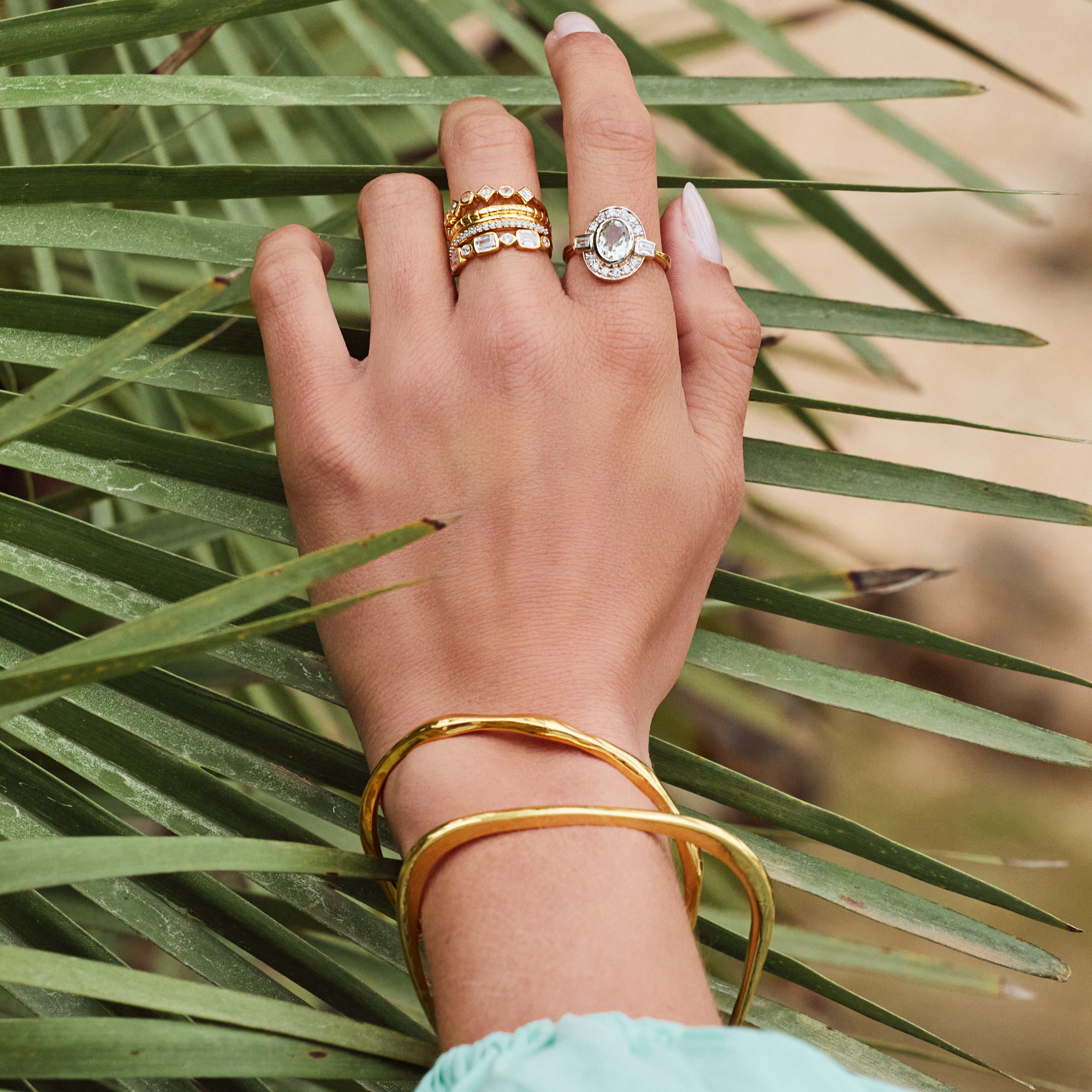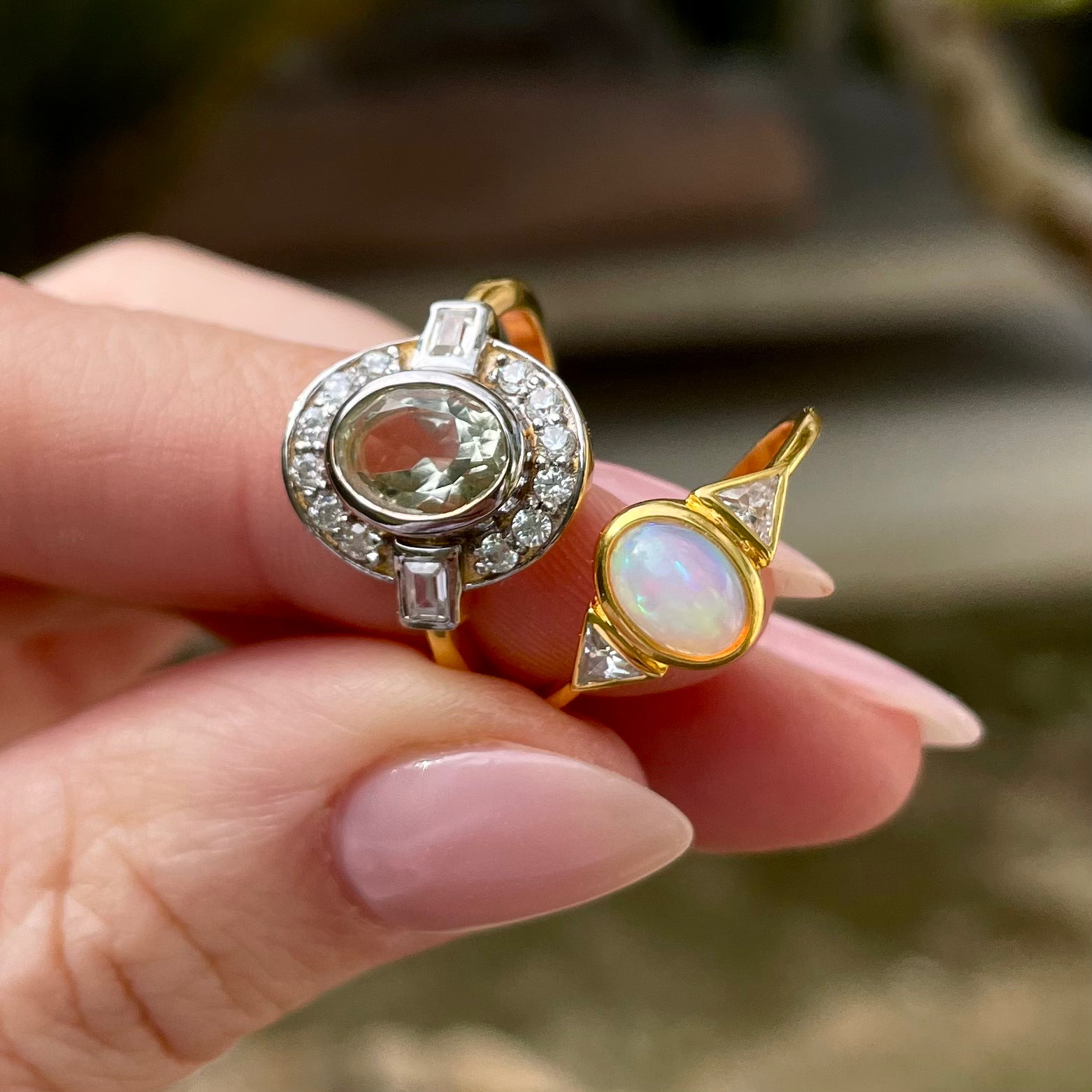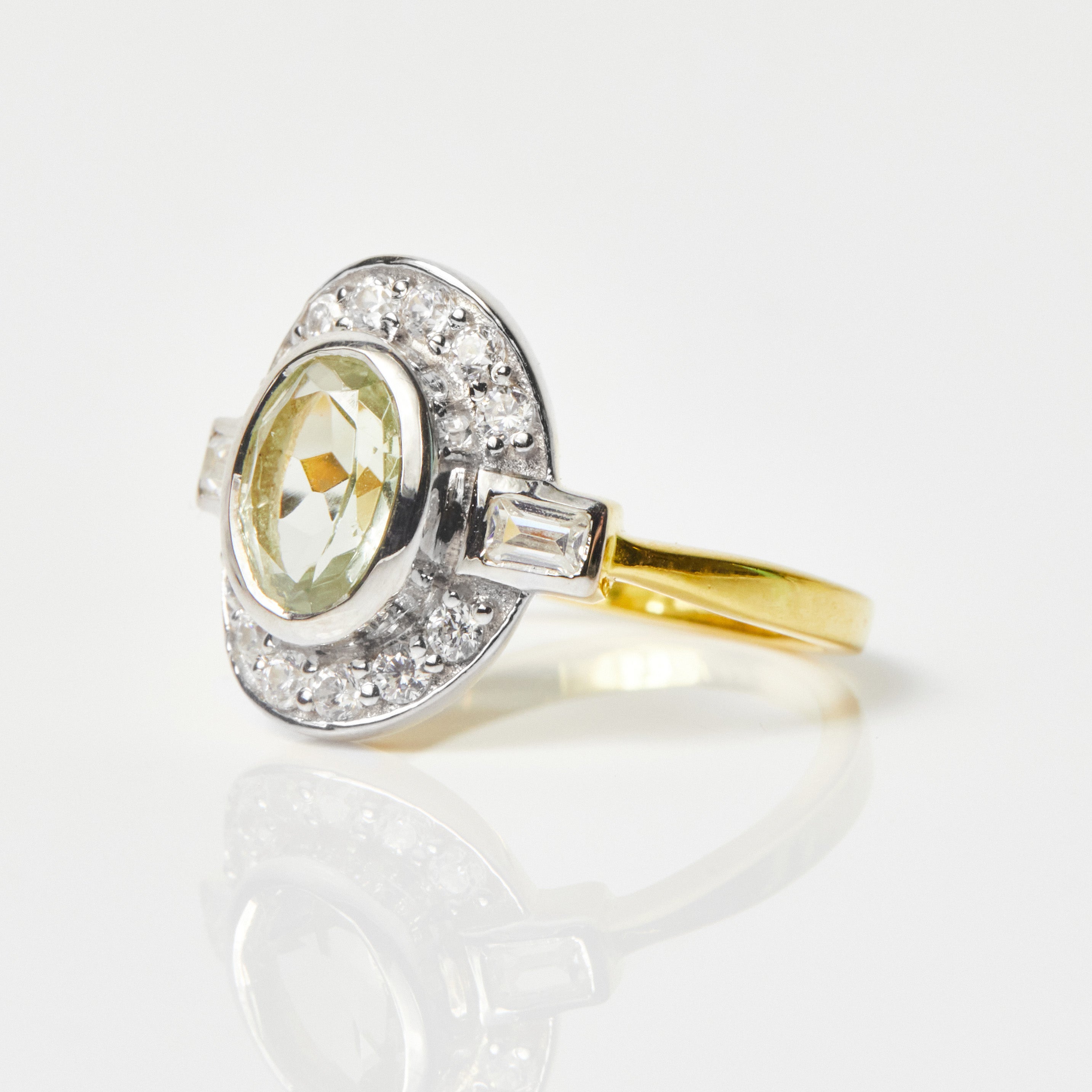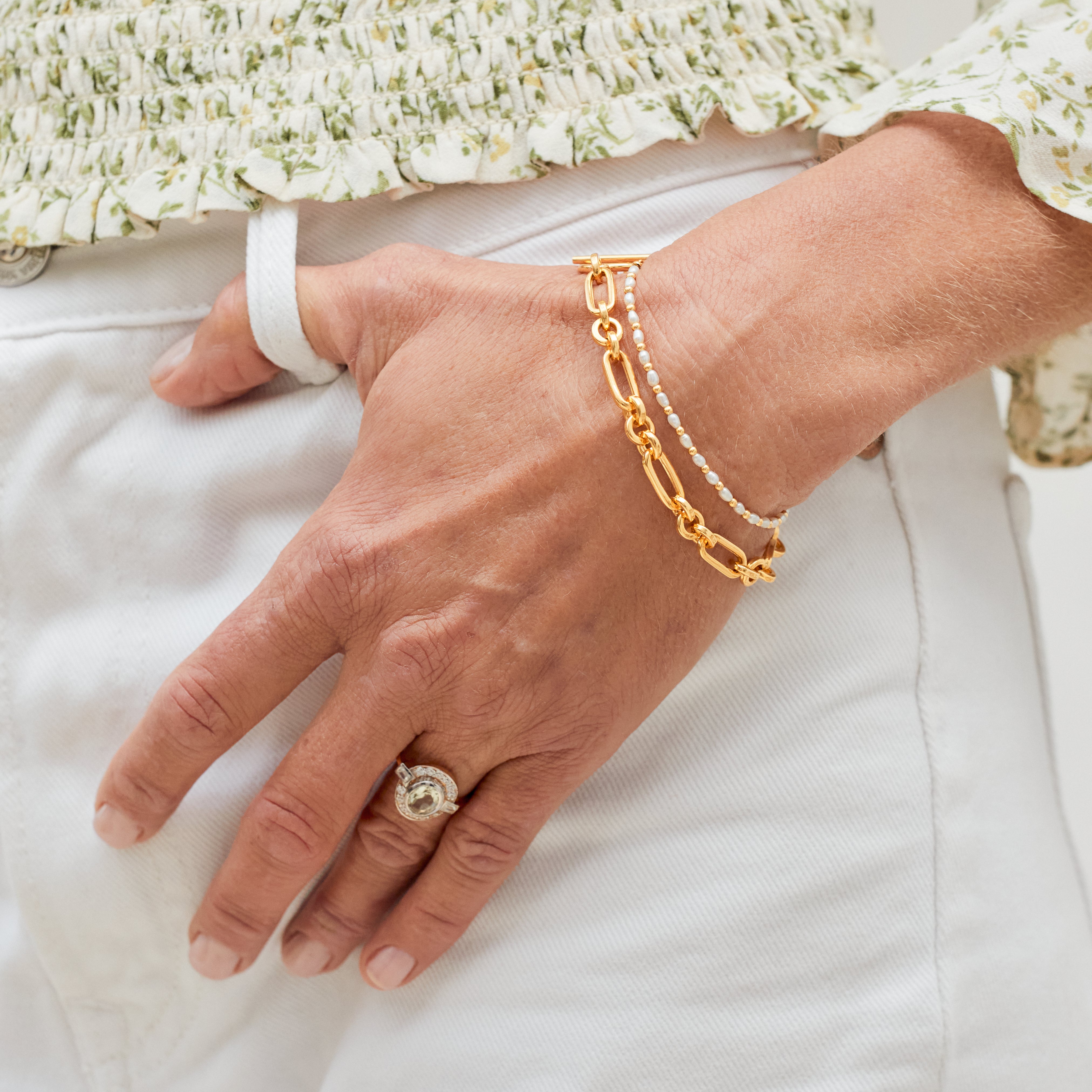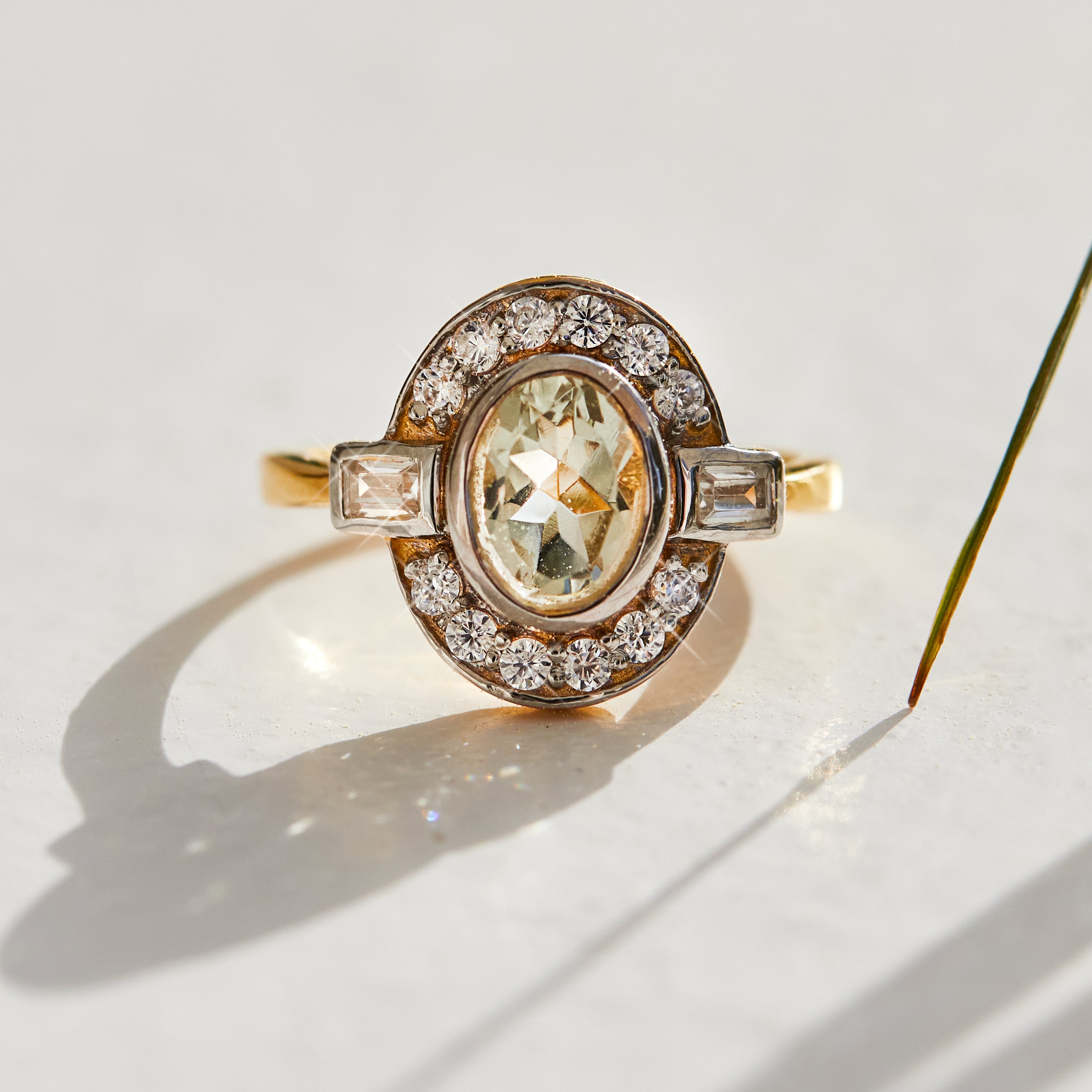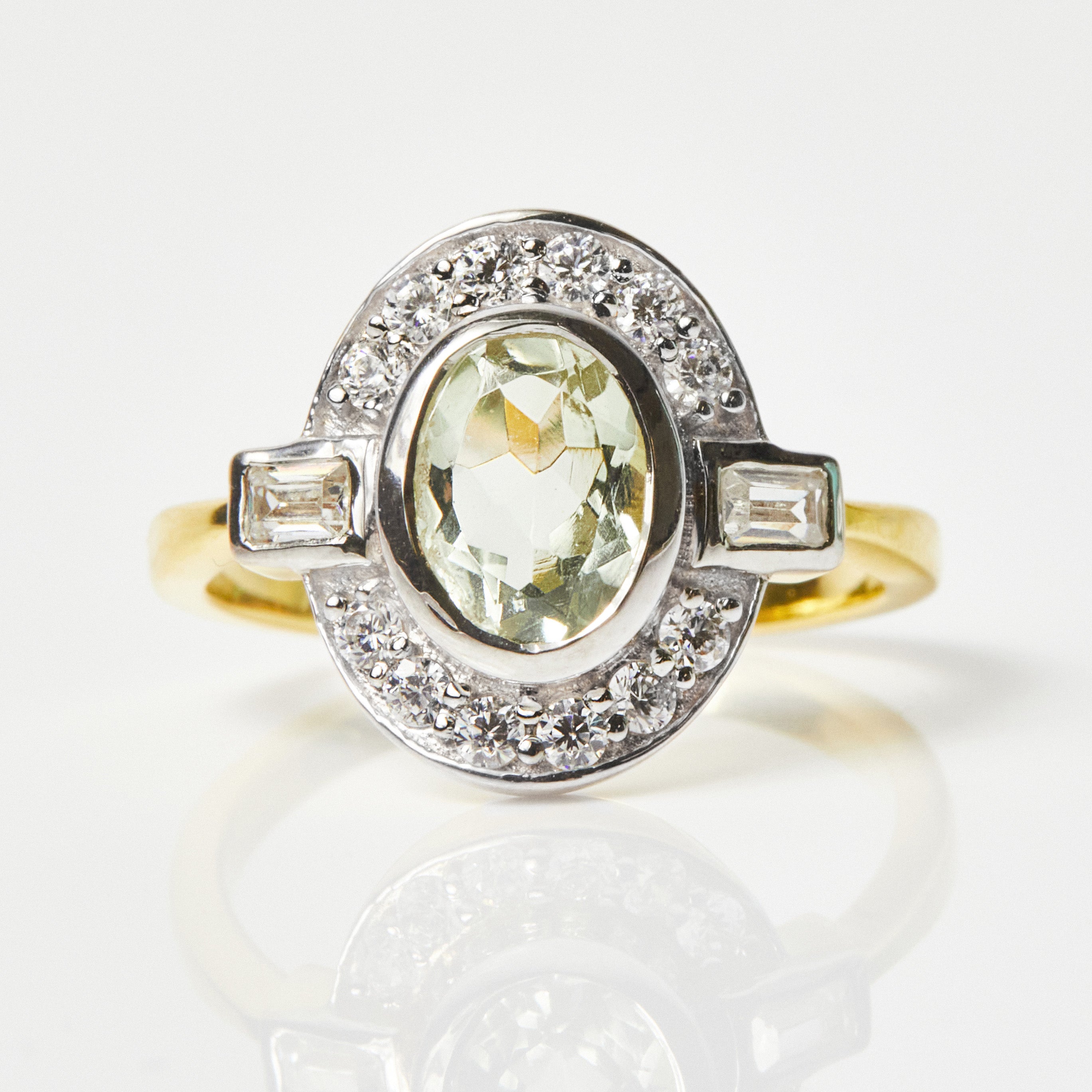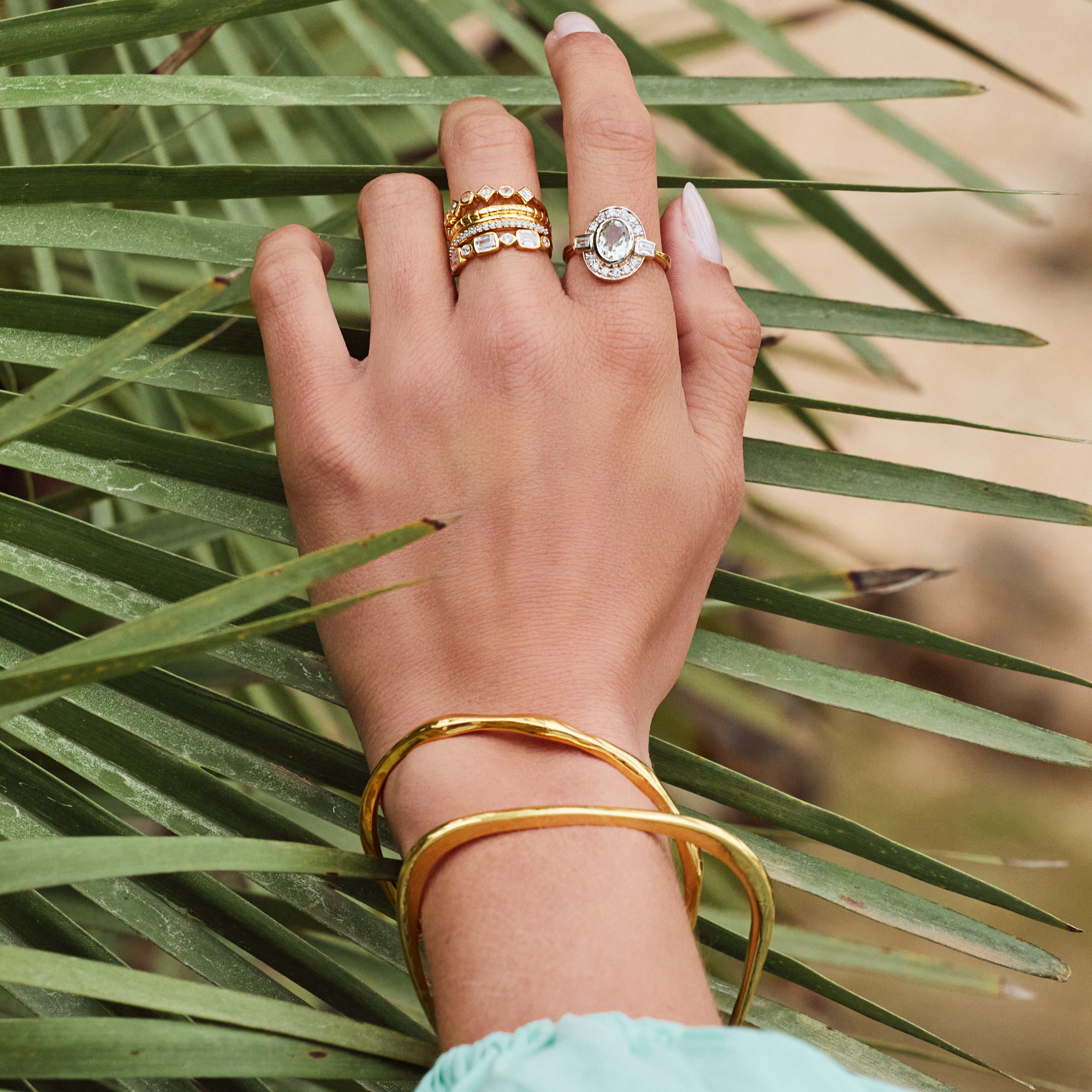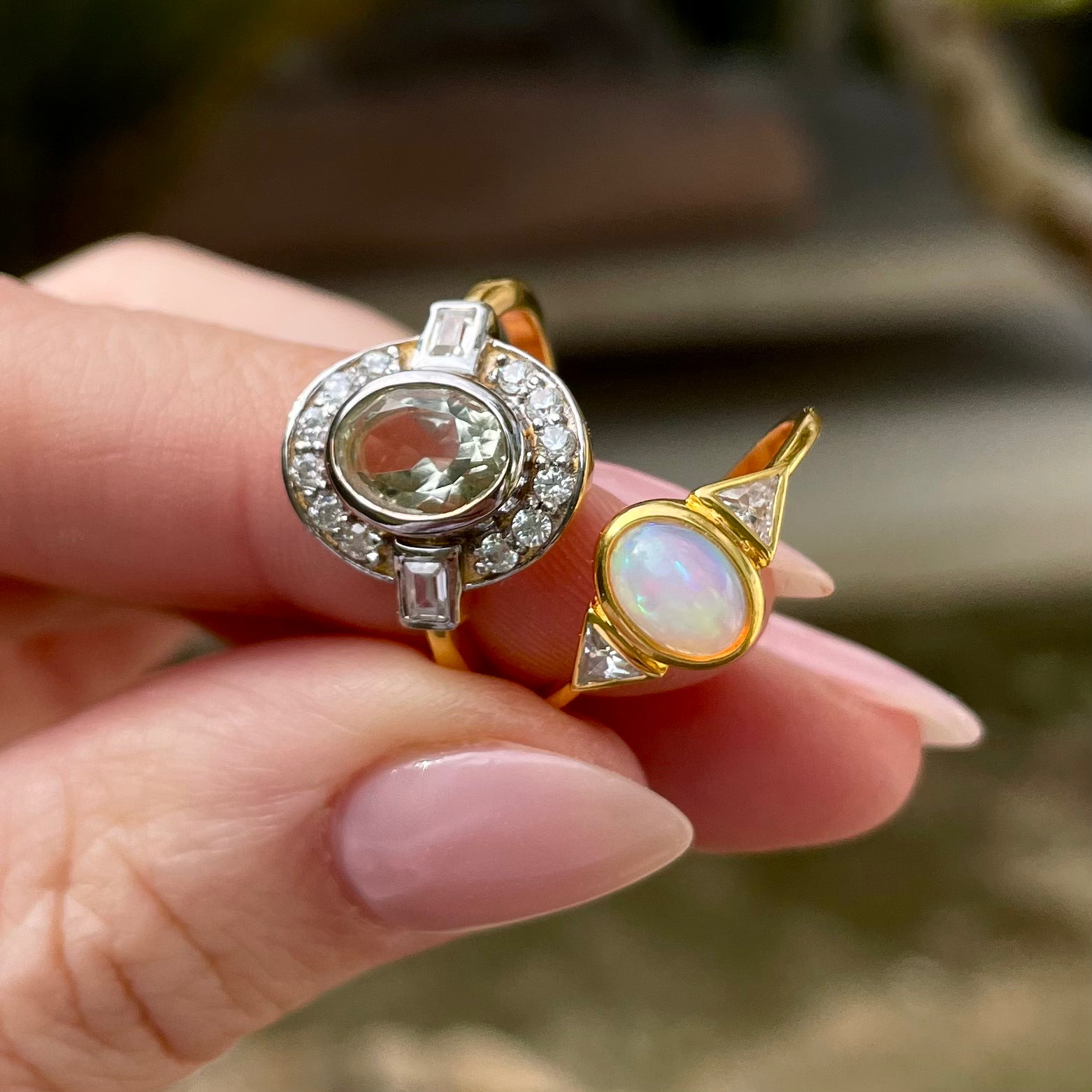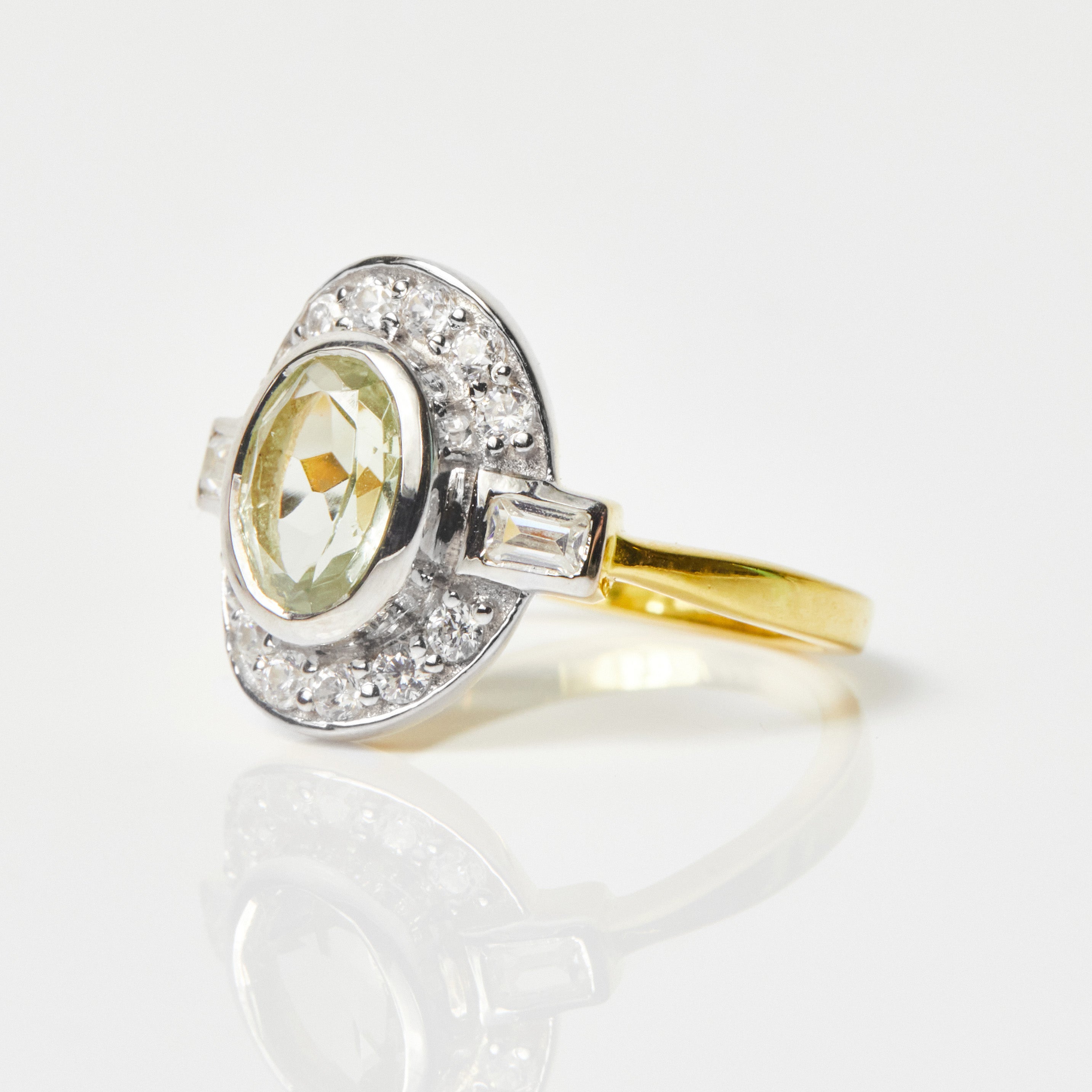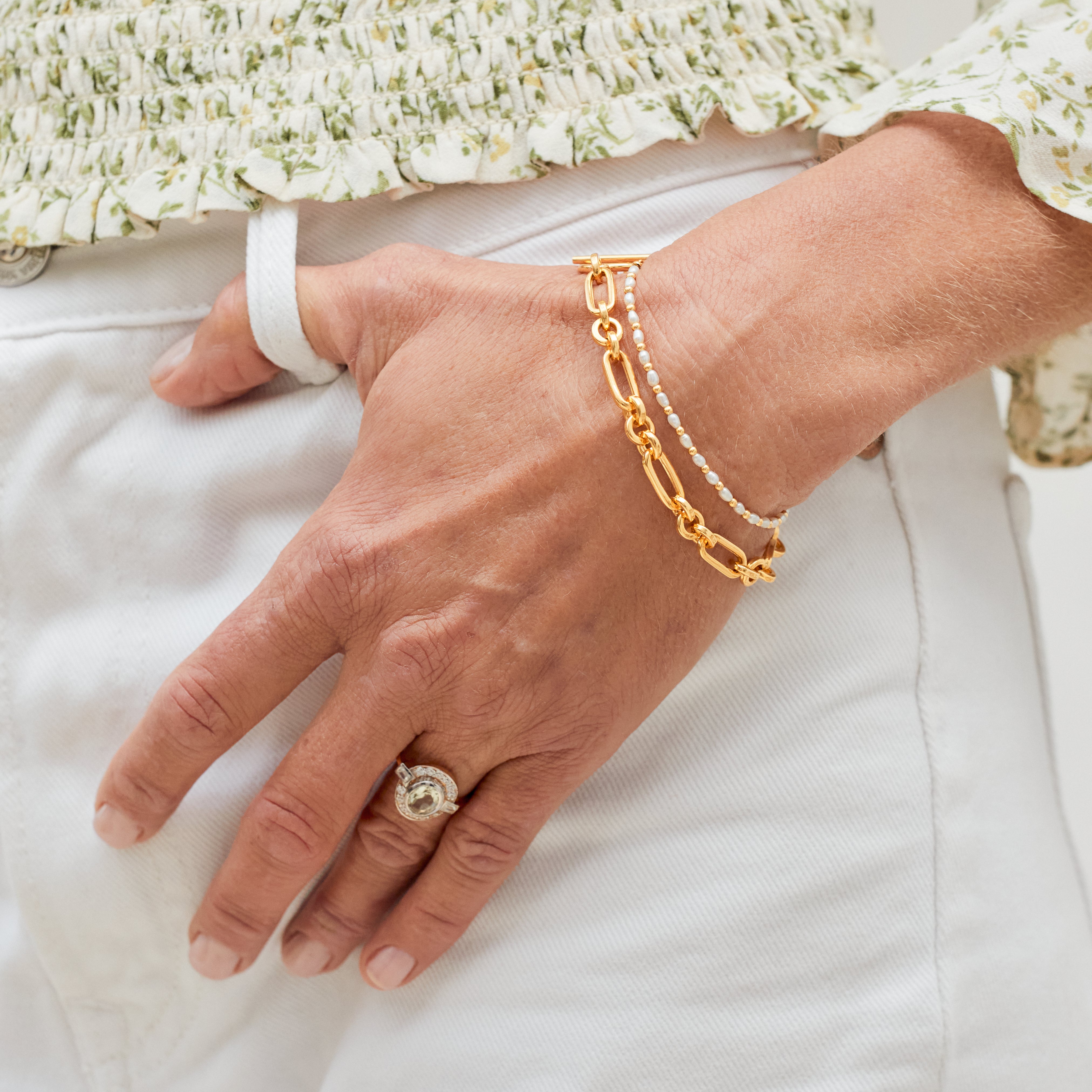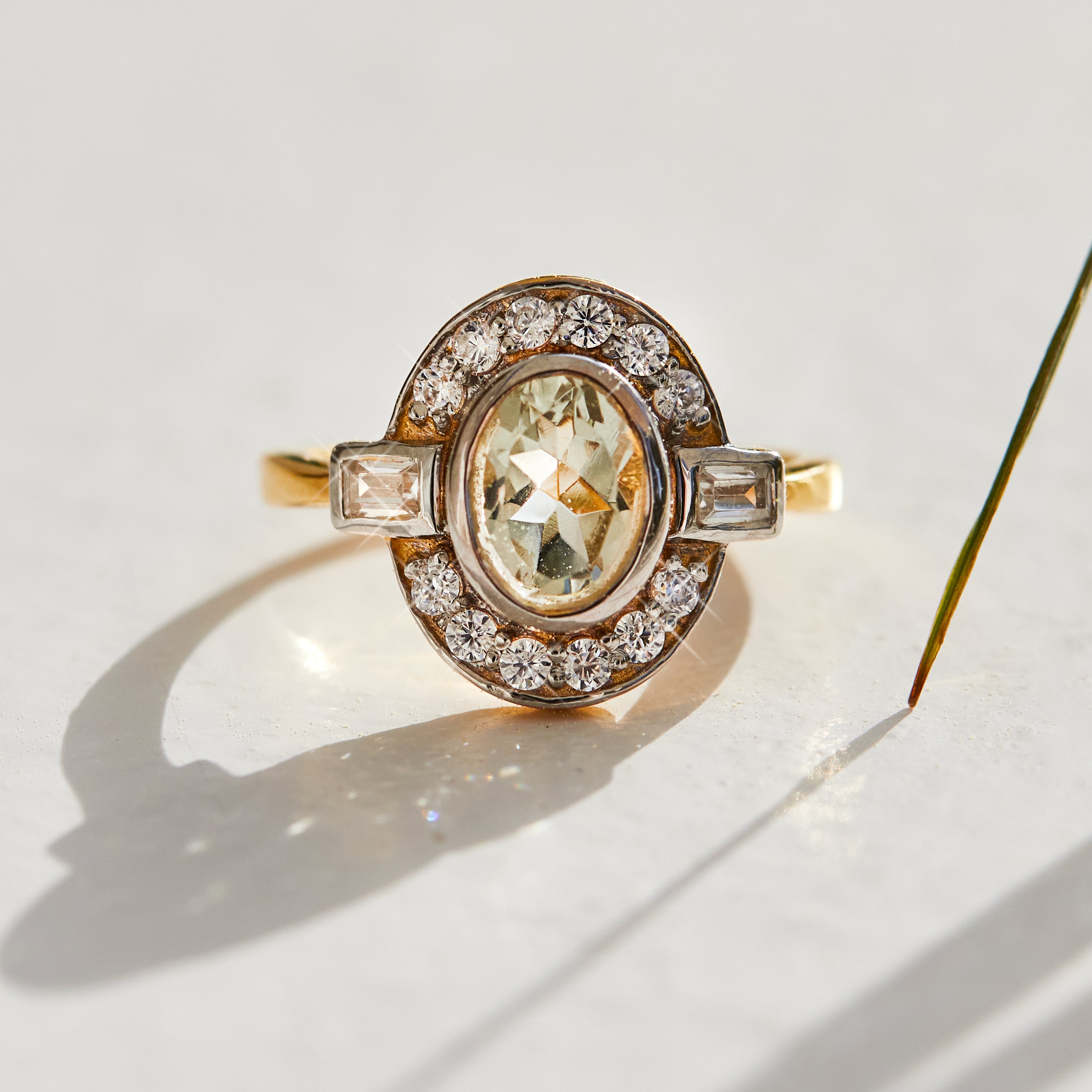 Isabel Green Amethyst Ring