Personal and unique to you, I love to hear about the treasured pieces in your jewellery collection and the stories behind them.

It's always an absolute joy to be chosen for somebody's wedding day - so we decided to catch up with some of the gorgeous ​​#CEBrides who chose us for their Bridal Looks! Don't forget to scroll to the bottom for more images of stunning brides married in Carrie Elizabeth…
Emily & Joe were married in Skiathos Greece in 2019; their favourite holiday place… a beautiful island with incredible blue skies & white sands, where Joe had first proposed to Emily with a stunning Solid Gold Carrie Elizabeth Band.

Emily later chose her forever engagement ring to match, an incredible limited edition Salt & Pepper Diamond (also CE, of course!)

Their stunning wedding took place high up in the hills of Skiathos in a traditional Greek Taverna. Emily wore a bohemian style dress complimented by delicate gypsophila in her beautiful long hair.

Emily wore two CE Turquoise anklets, a nod to the beautiful Aegean setting.

To her surprise and delight, her husband-to-be surprised her on the morning of the wedding with 'something new, and 'something blue'…a pair of stunning, delicate CE Turquoise stud earrings.

Not only did the brides turquoise pieces add then perfect finishing touch to her elegant island themed day, they also held a deep sentimental meaning for the couple...

Joe's first ever gift to his love was our Turquoise Night Sky pendant: a gift she would never forget. Emily & Joe, your day looked magical, and we wish you every happiness.
Lucy & Joel were married at the gorgeously traditional Stratton Court Barn in Bicester on a perfect English summer day in July 2021.

The couple were so excited to finally time the knot, especially as their dream day had already been postponed once in 2020 due to the pandemic.

After her disappointment that year, Lucy had gifted herself our Diamond Star Set Band in Sterling Silver, as a reminder that brighter days were just around the corner...and they were!

'I've worn it every day since then and it never comes off…' says Lucy. On her wedding day she paired it with her 'something borrowed': an antique gold piece first gifted to her mother by her beloved grandmother.
Usually I would not have wanted to mix metals but Carrie says it's okay!'

I wore my grandmother's ring next to my Carrie Elizabeth silver and loved the way they looked together…'

Lucy's Grandmother, known affectionately as 'Gam' wasn't very well at the time of her wedding, but did manage to come for the ceremony. She very sadly passed away five weeks later.

'That she was able to come to my wedding and I wore her ring was such a special memory for me that I will treasure always' says Lucy.

Lucy & Joel, your day looked absolutely wonderful, and we wish you a lifetime of happiness!
Stephanie and Freddie were married on a dreamlike summer day in June 2021.

There original wedding plans had been scuppered by the pandemic, so in the end they planned a small local ceremony in a traditional Church across the road, with a reception at their village hall.

'It was the best thing we could have done' says Stephanie.

Stephanie is very close with her little sister Nikki, and was delighted when her sister gifted her a special CE piece ahead of her big day, a a wedding gift.



She opened her gift box to discover our Moonstone & Diamond Crescent Moon Pendant.

'I loved that the star was a little diamond…and that reminded me of my sister who's my little star…'

Stephanie loved the necklace so much she chose to wear it for her bridal look. It was the perfect compliment to her stunning summer bridal gown: with it's delicate textured ruffles.

We're so happy you got to experience your dream day Stephanie & Freddie...congratulations to you both!
There's something special for every bride in our incredible Bridal Jewellery Collection.

Here's some of our favourites...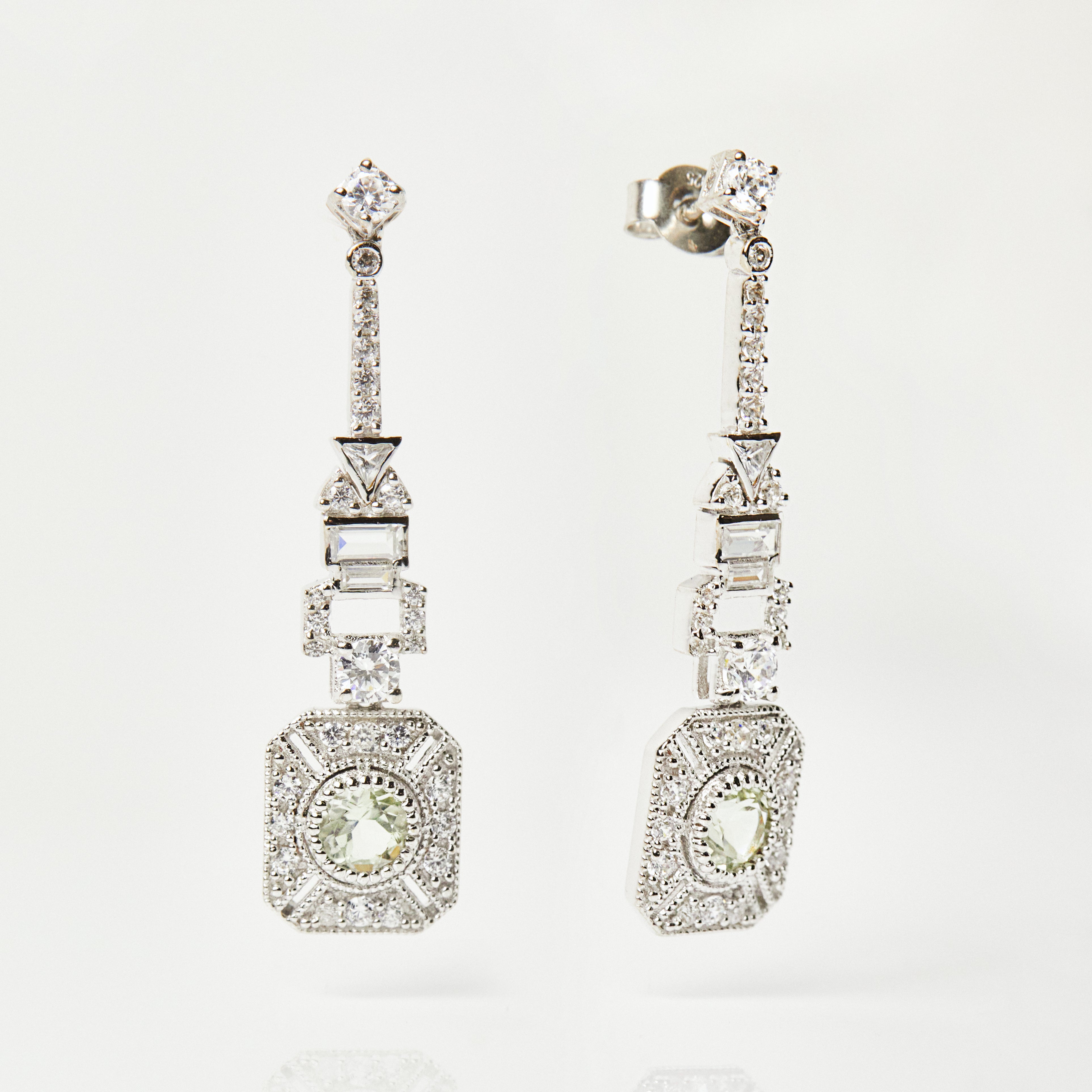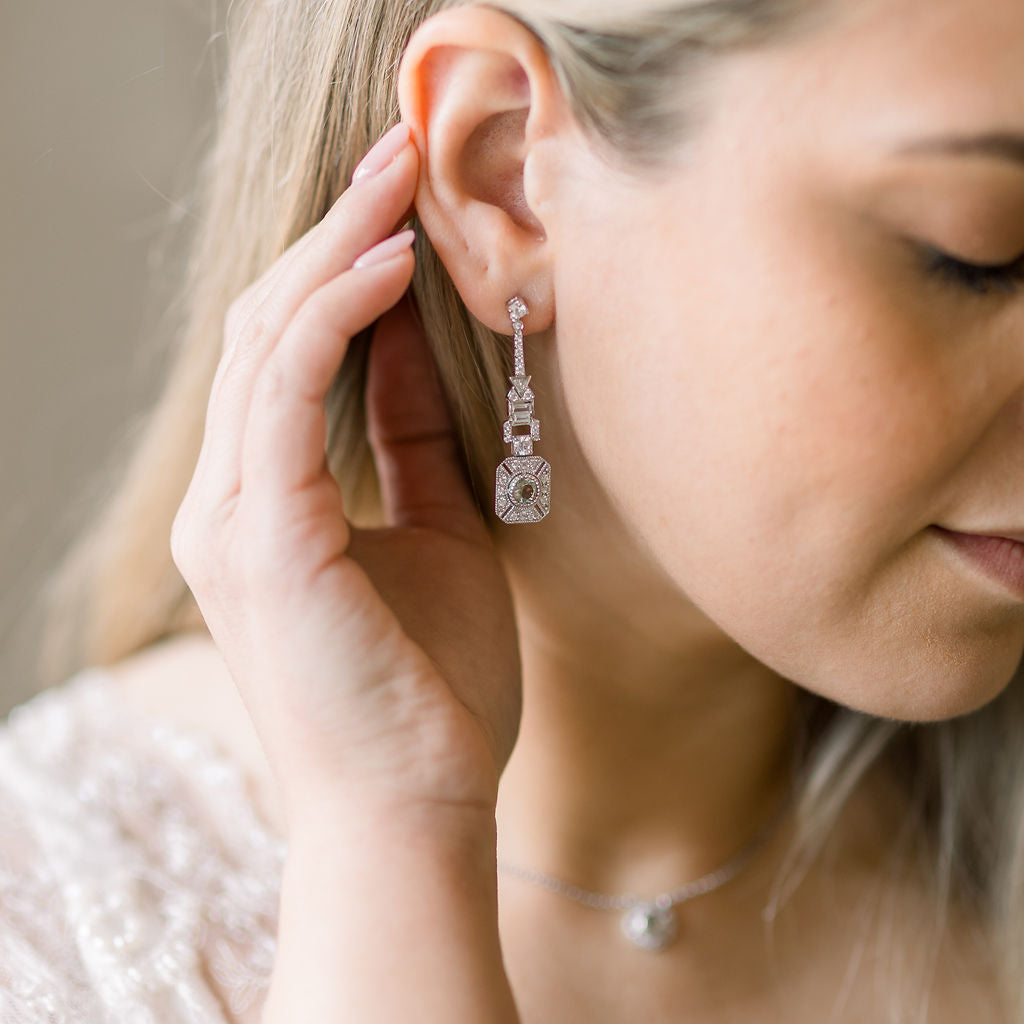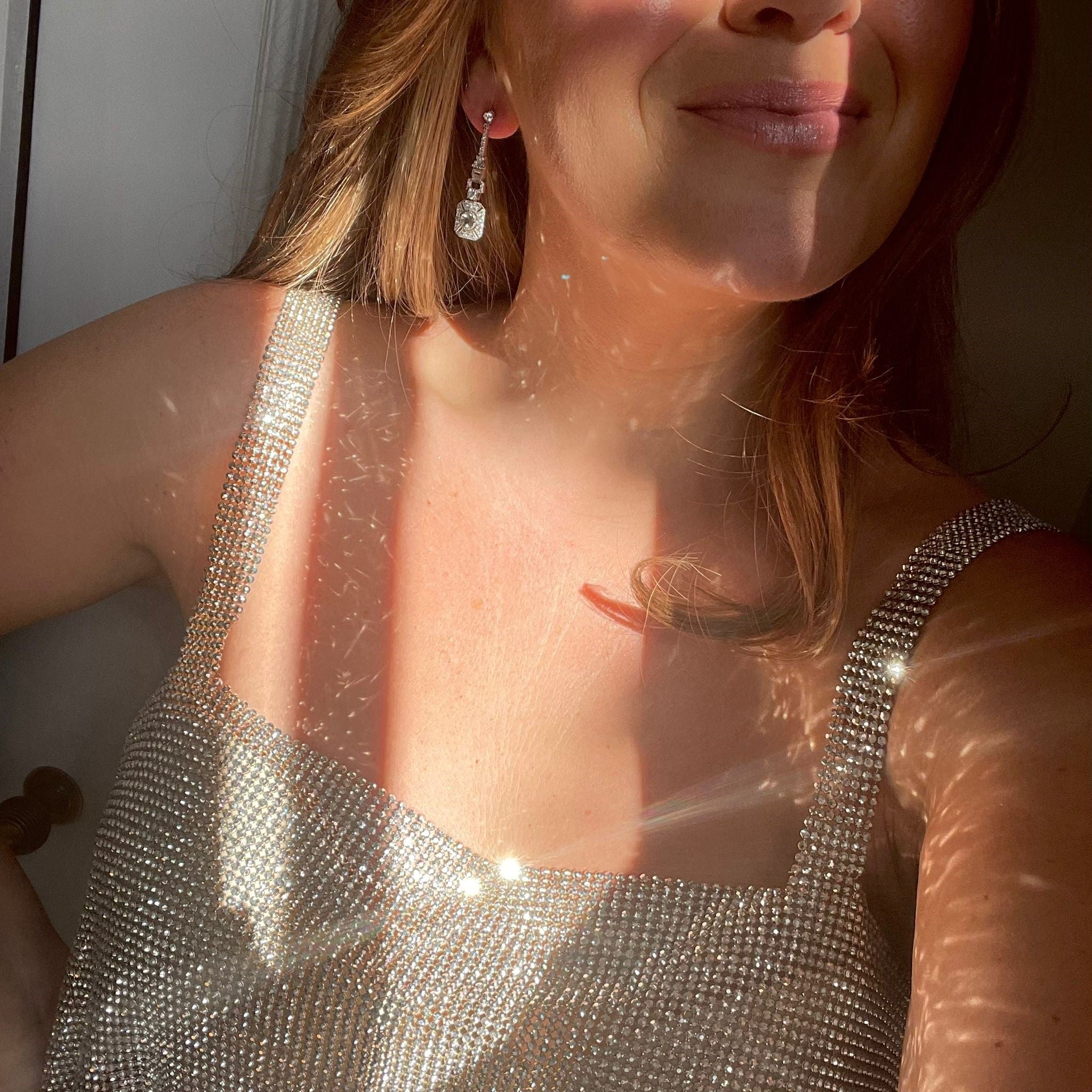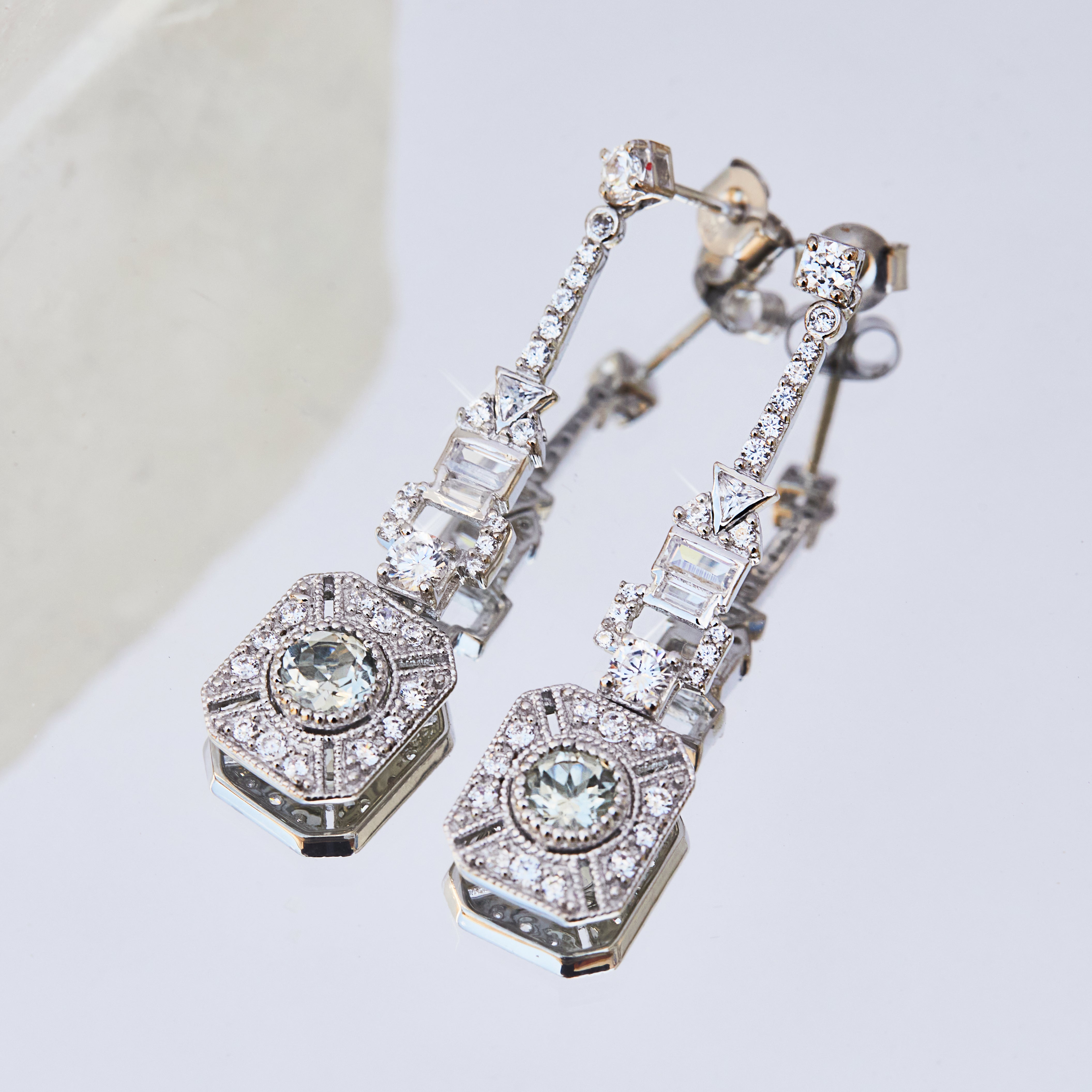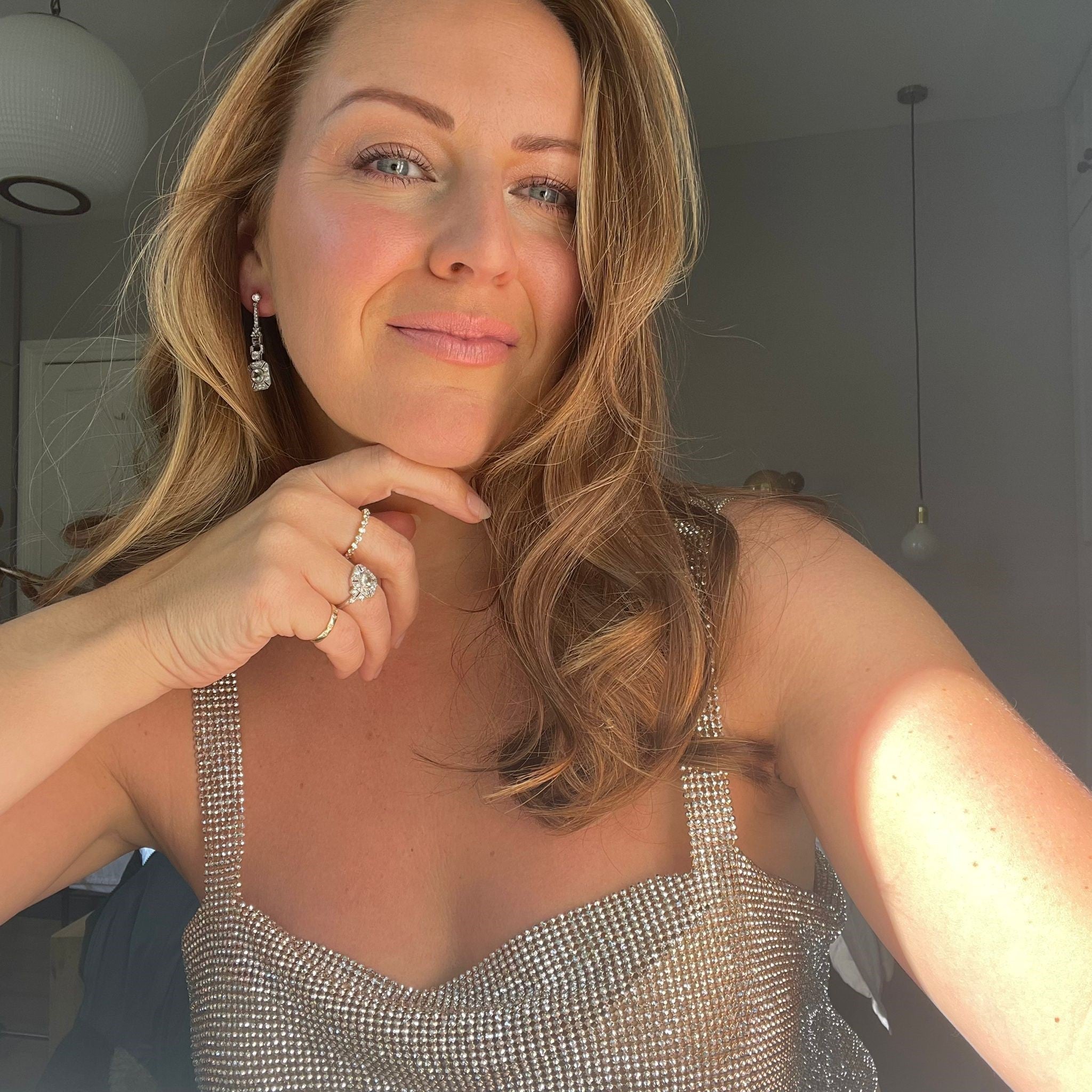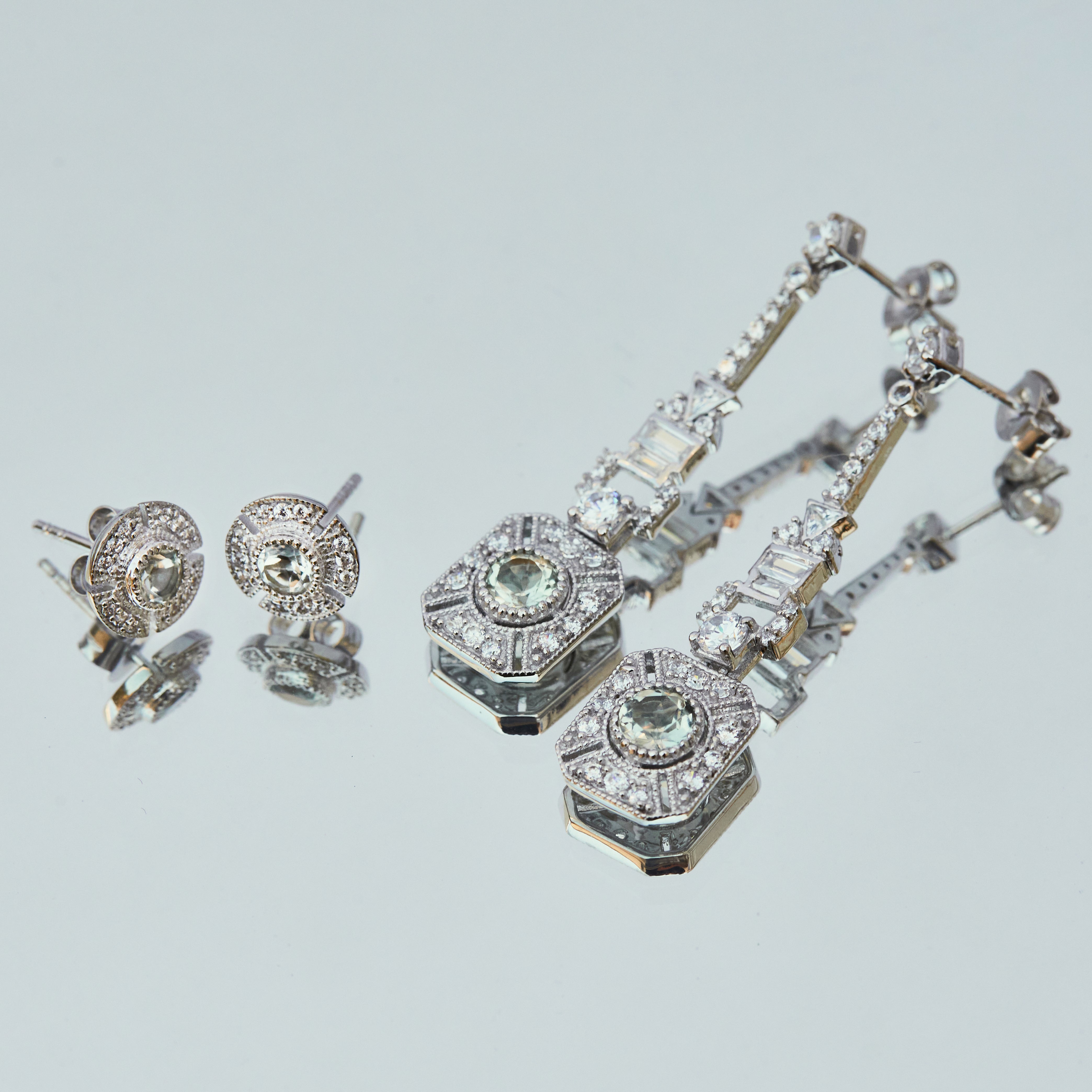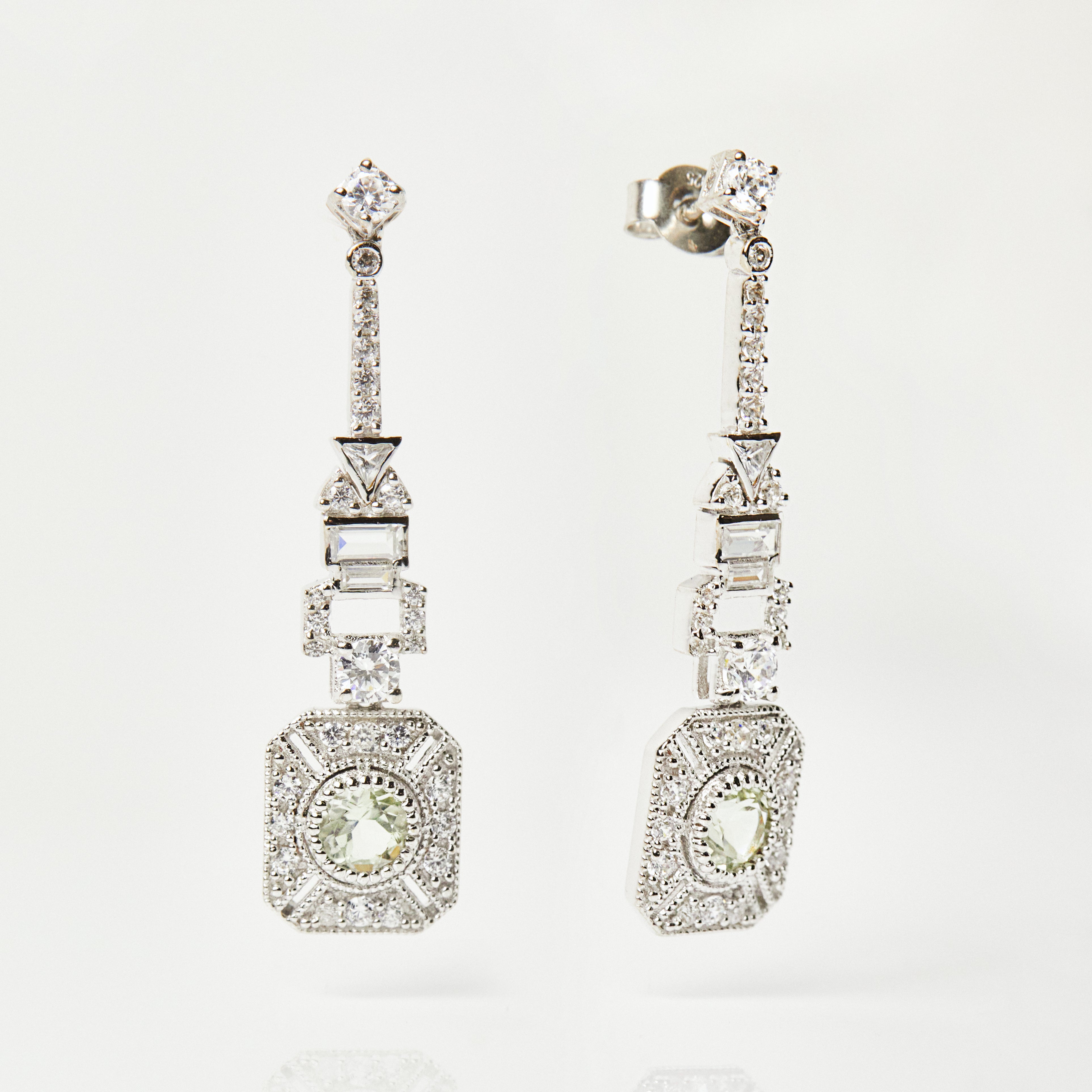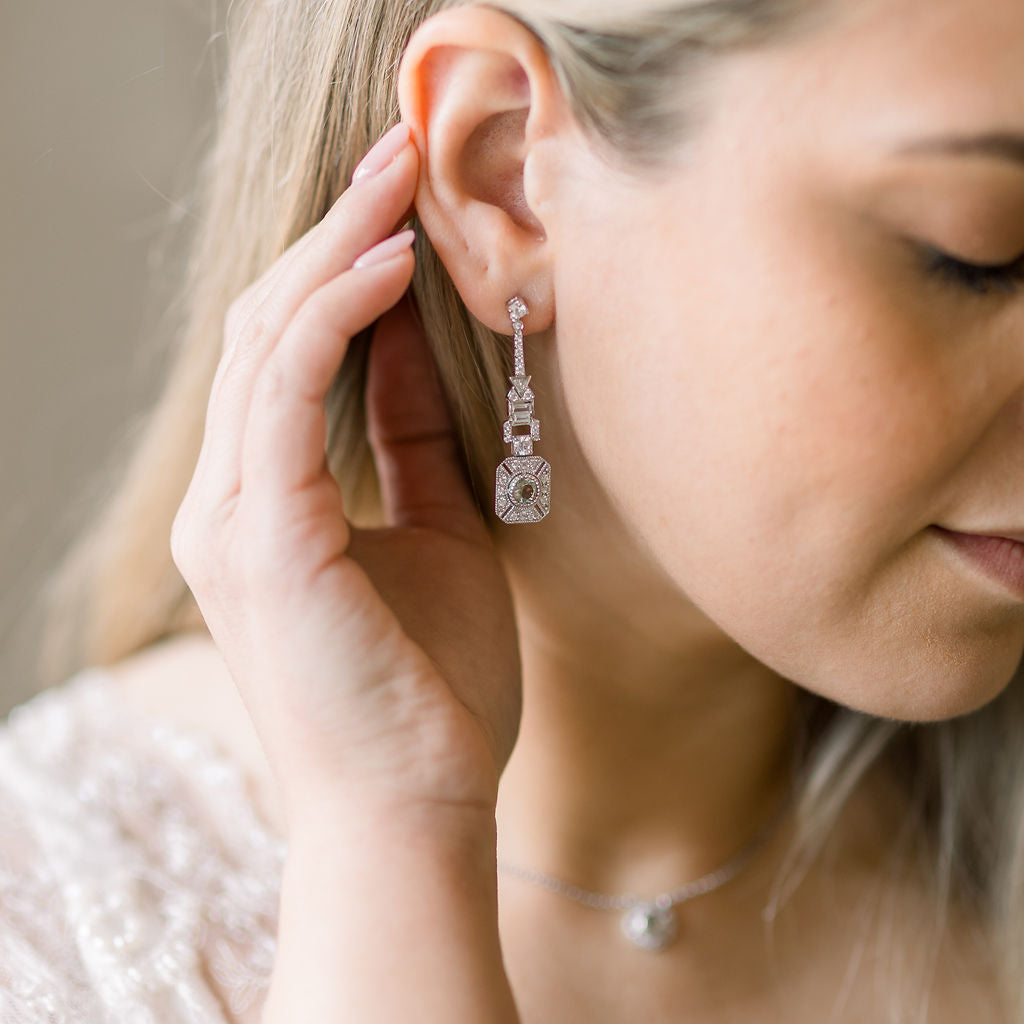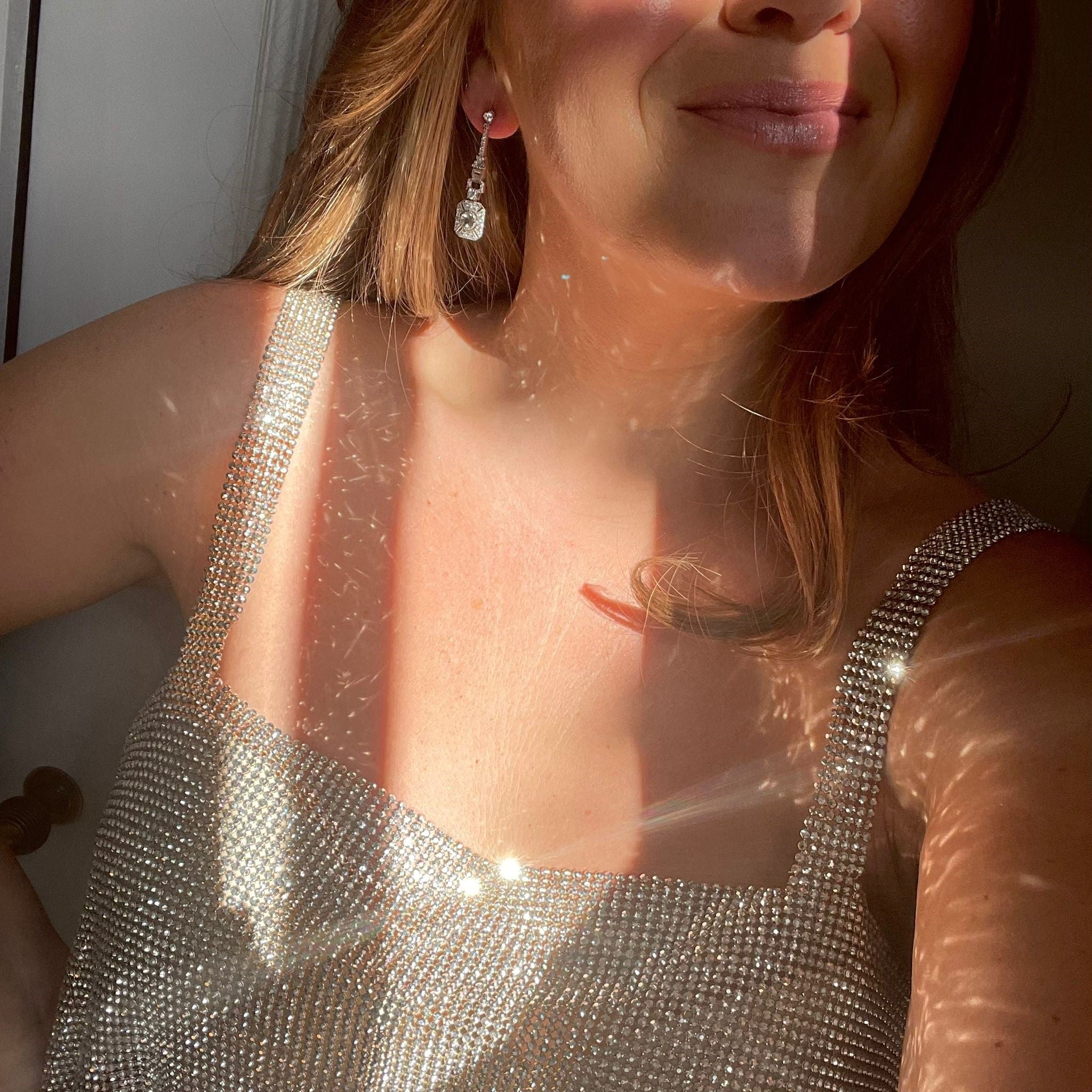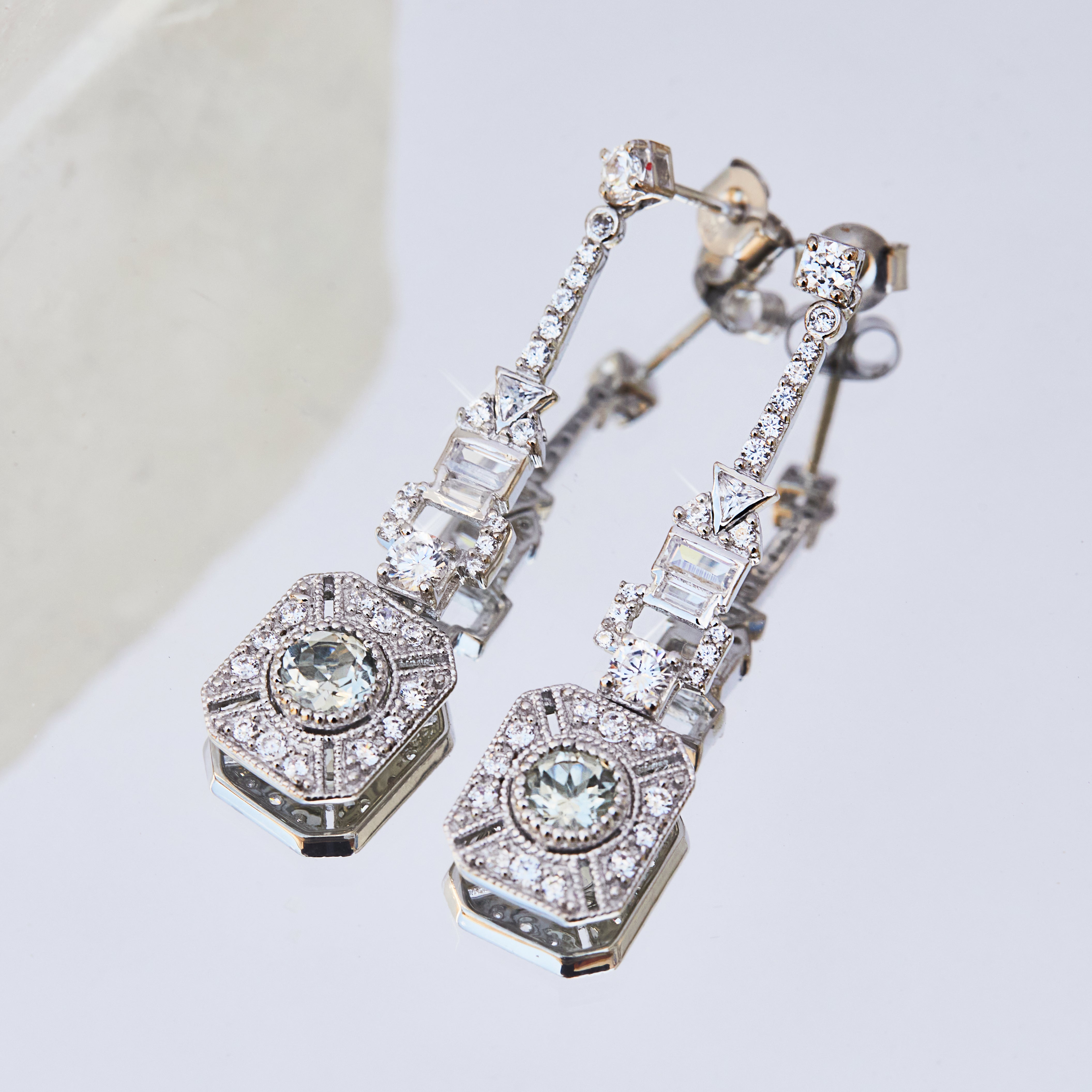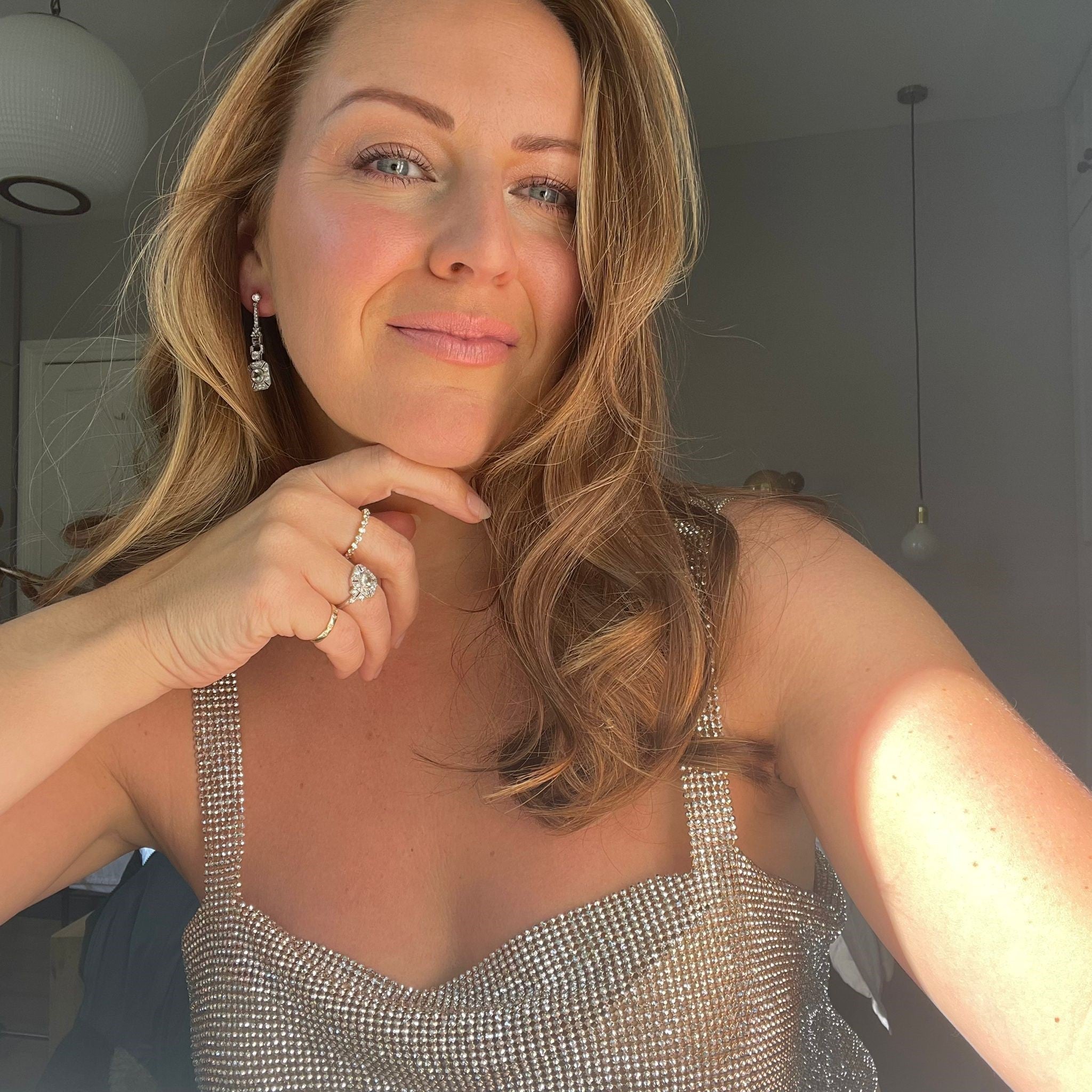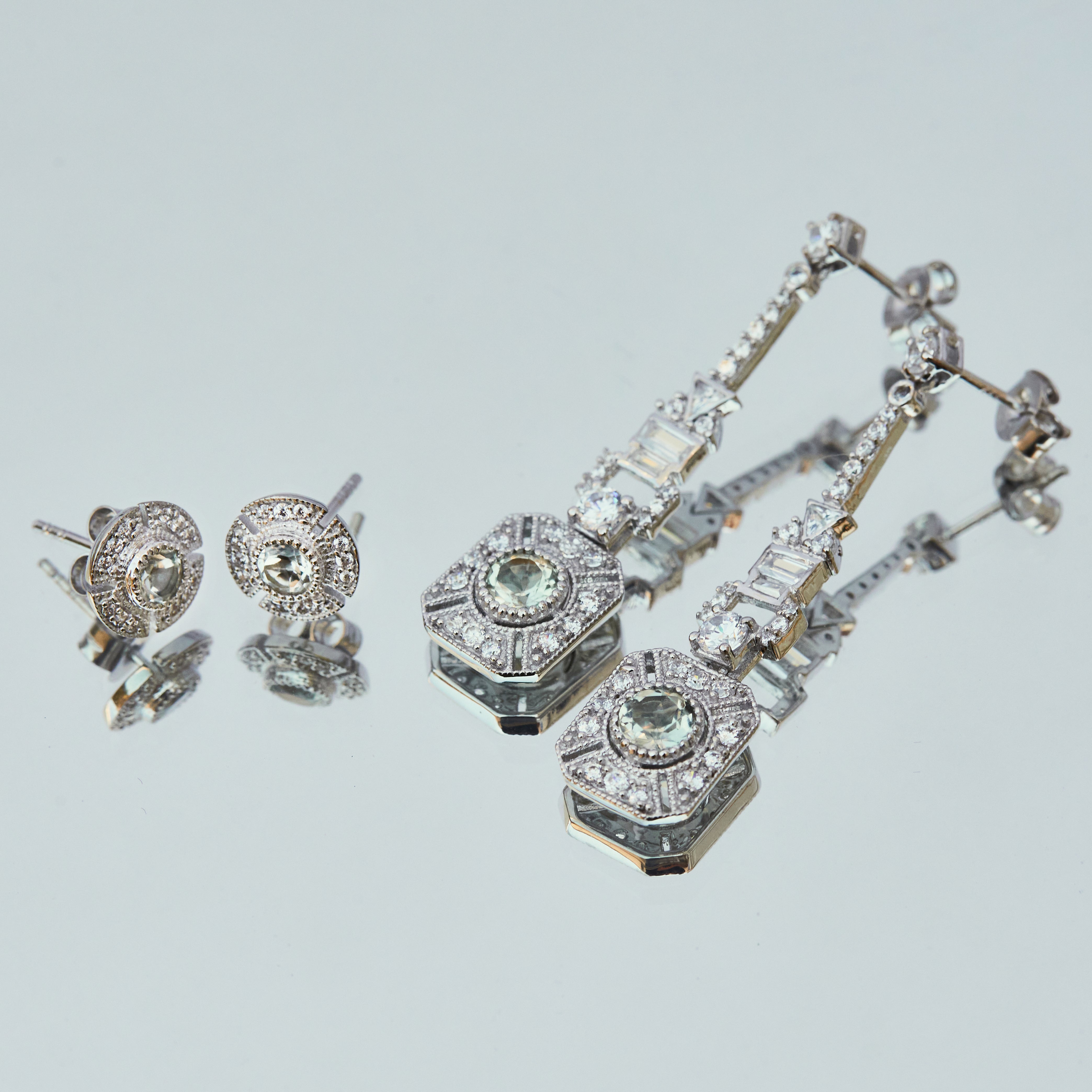 Venus Green Amethyst Statement Earrings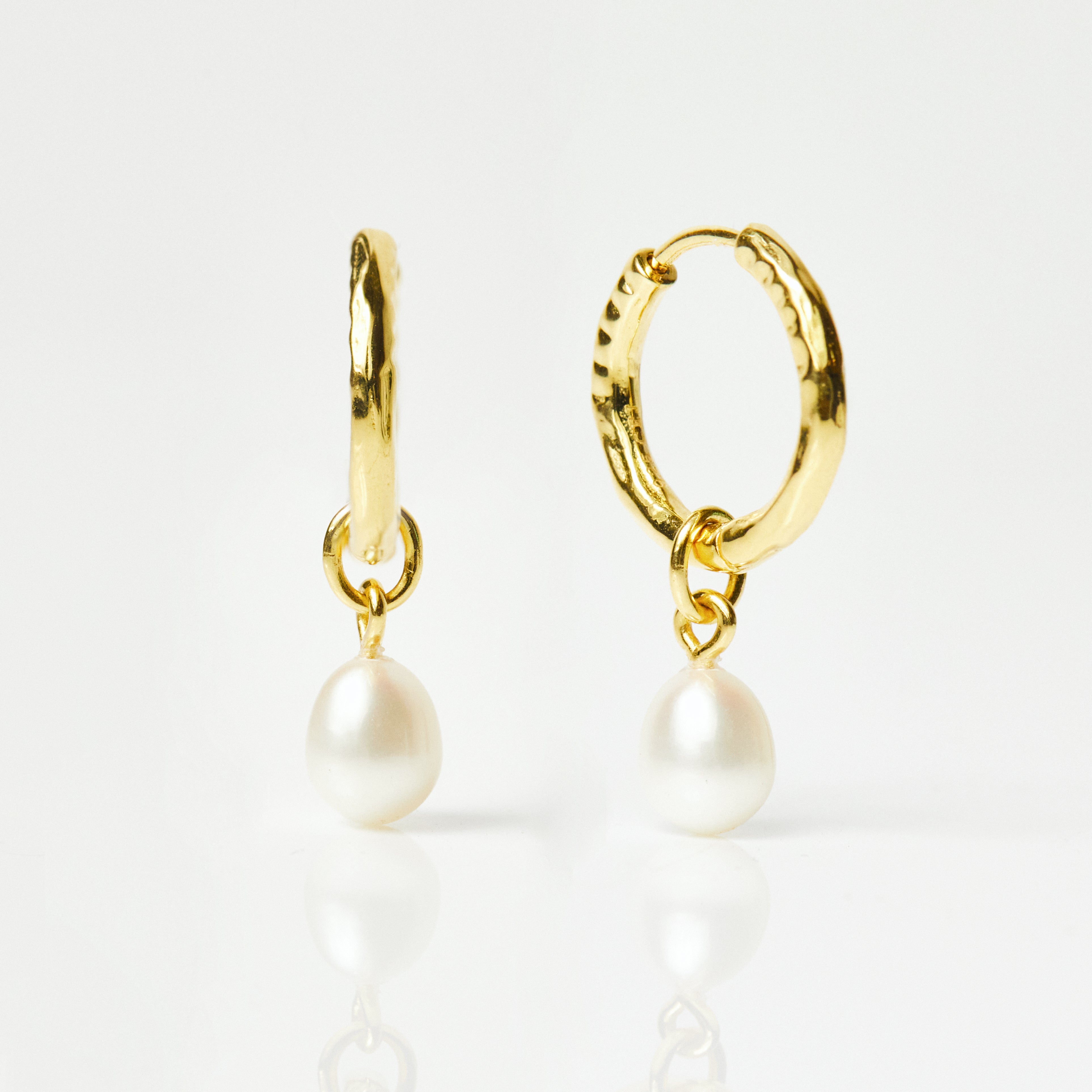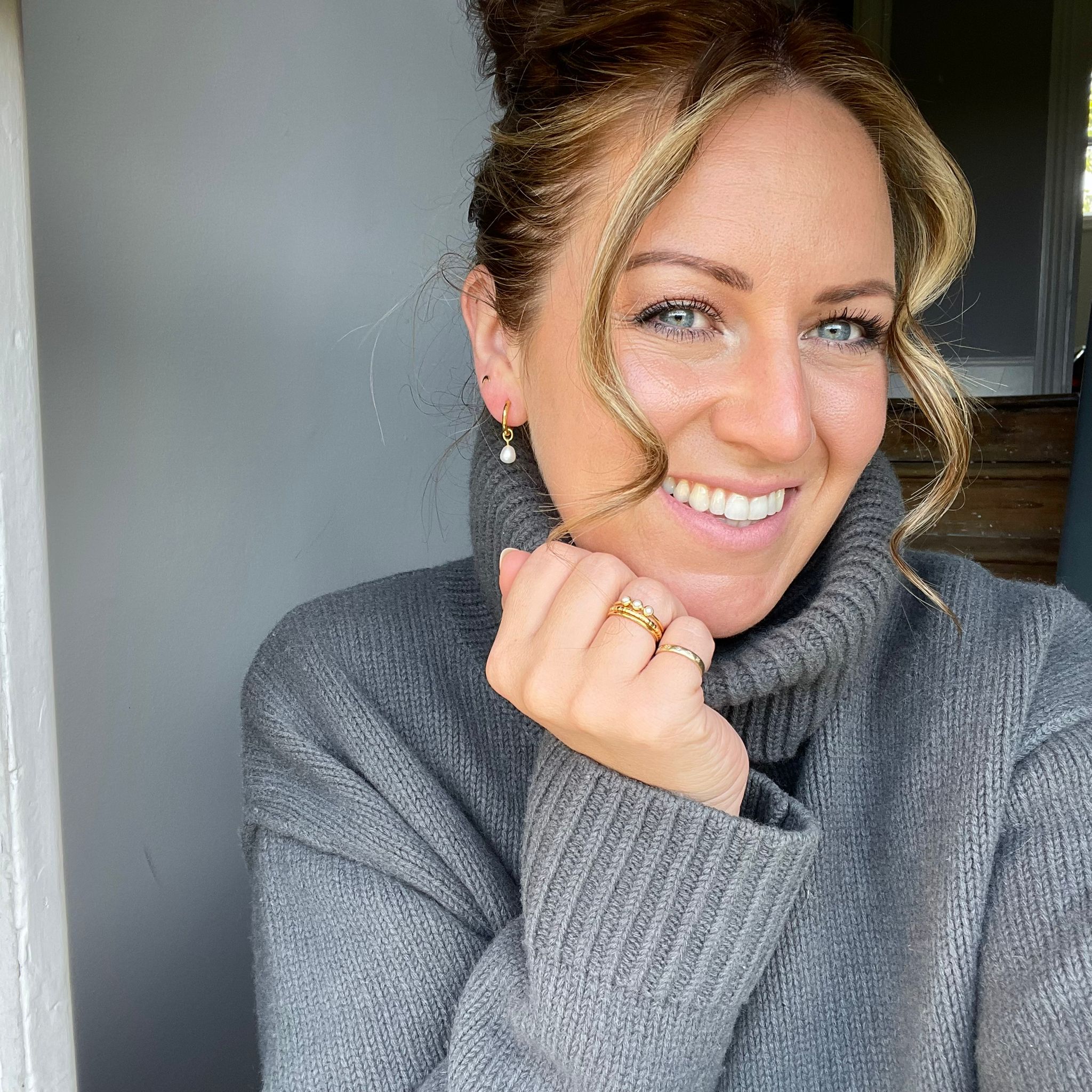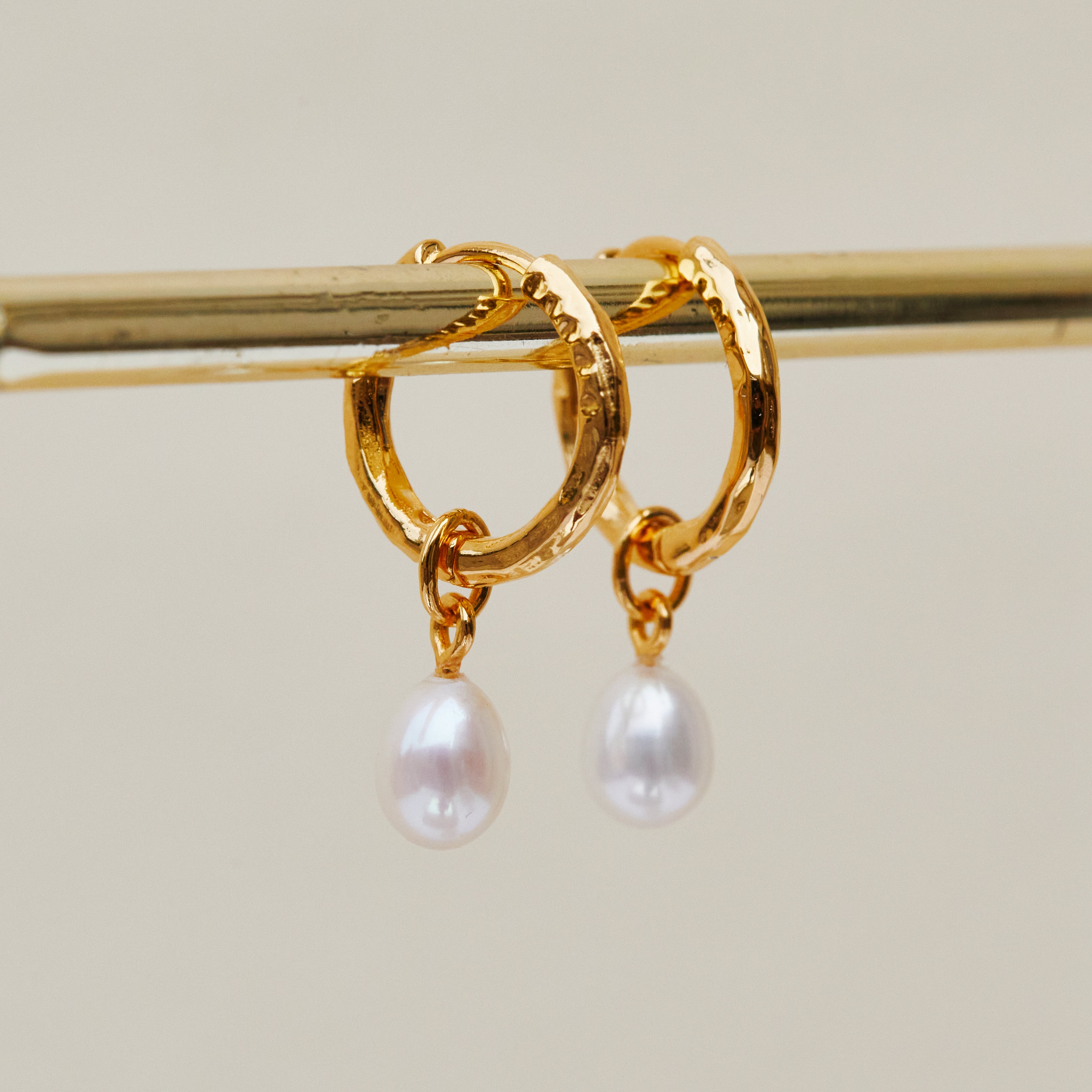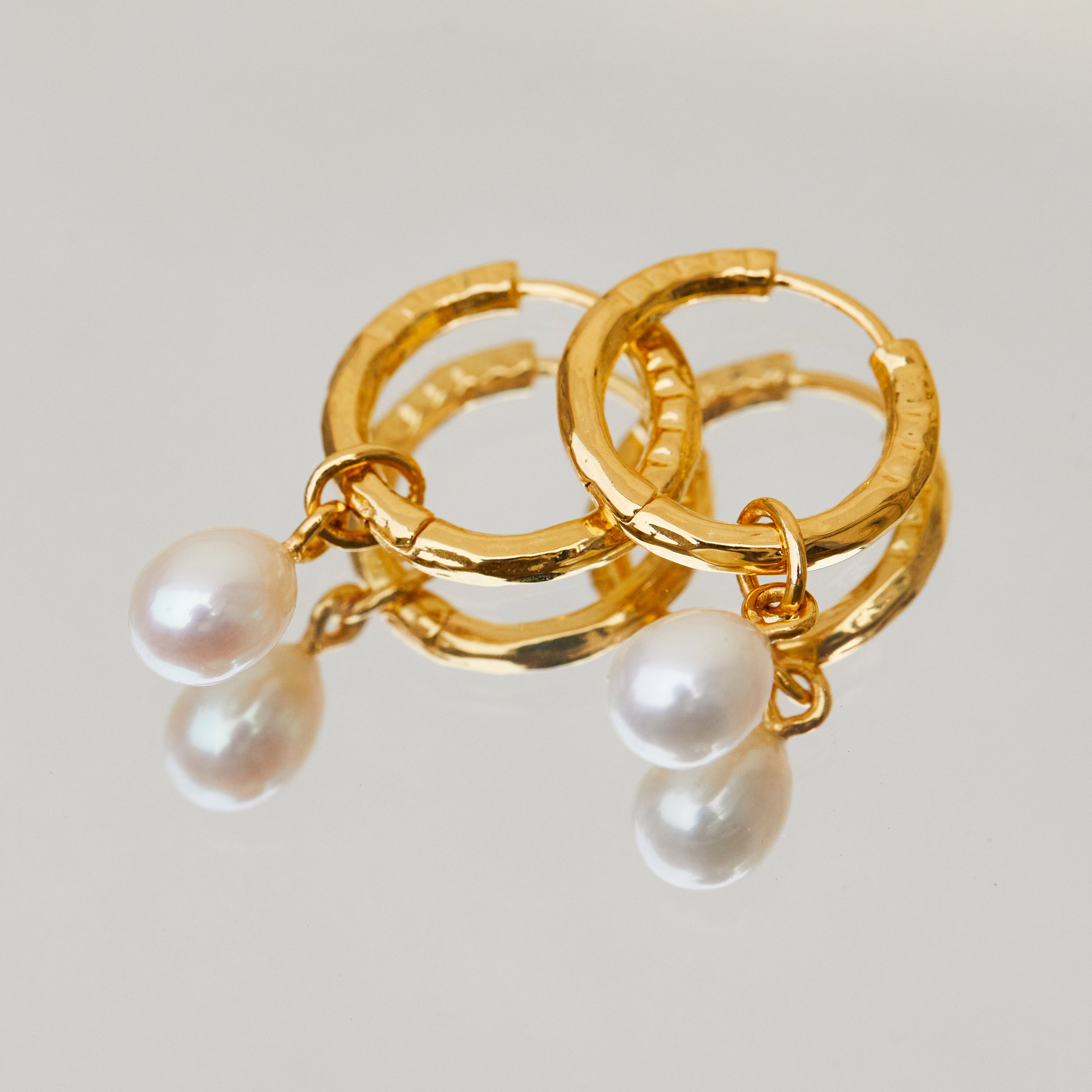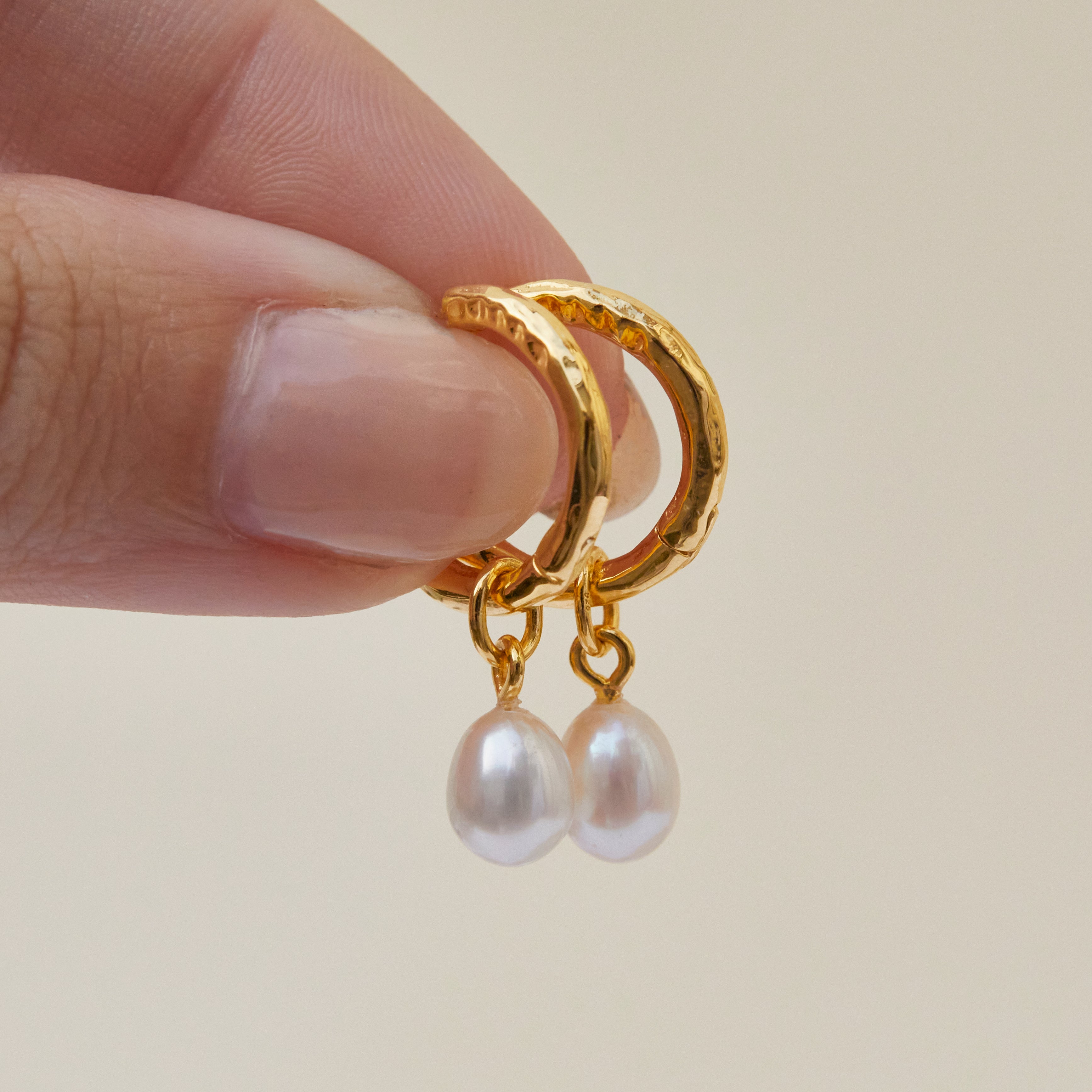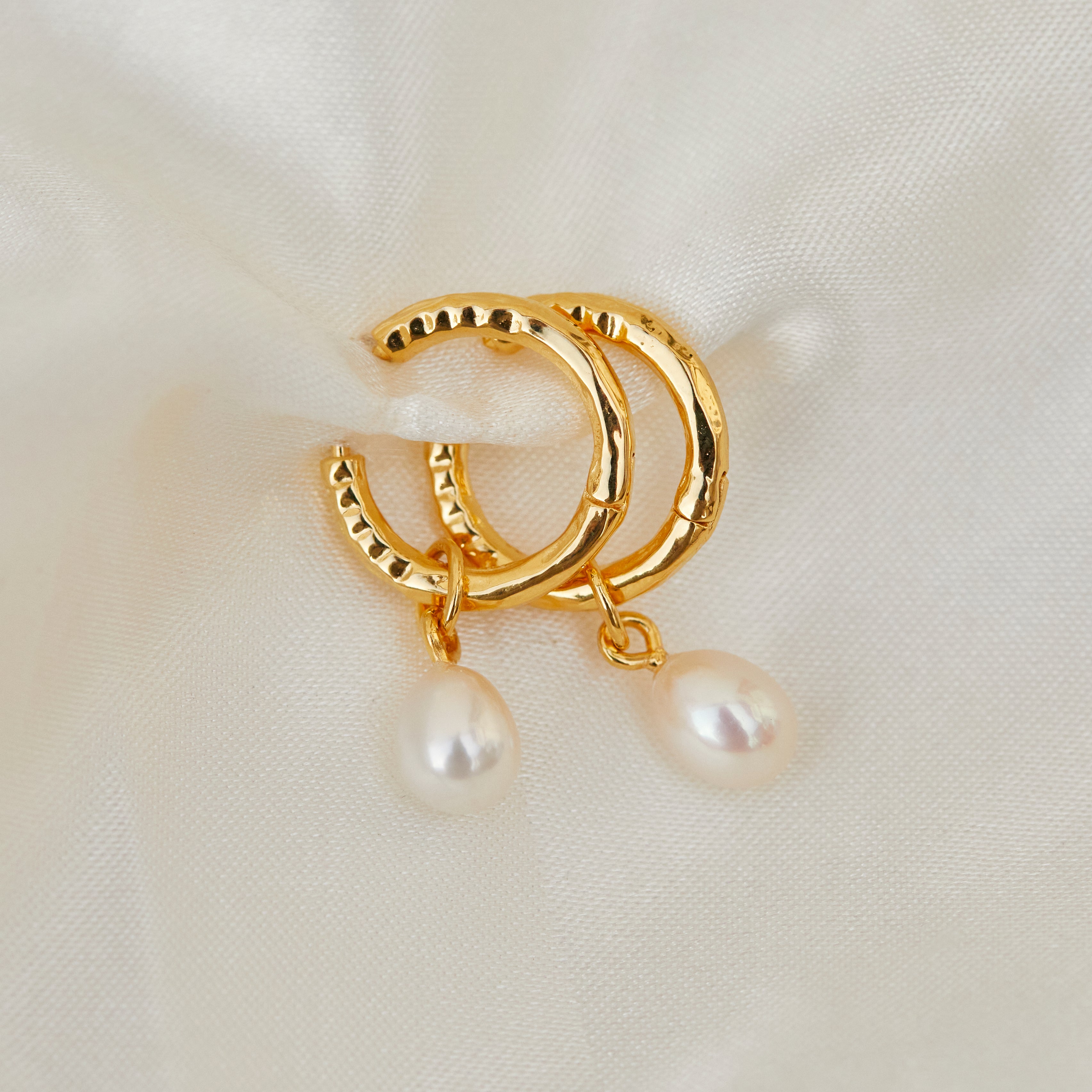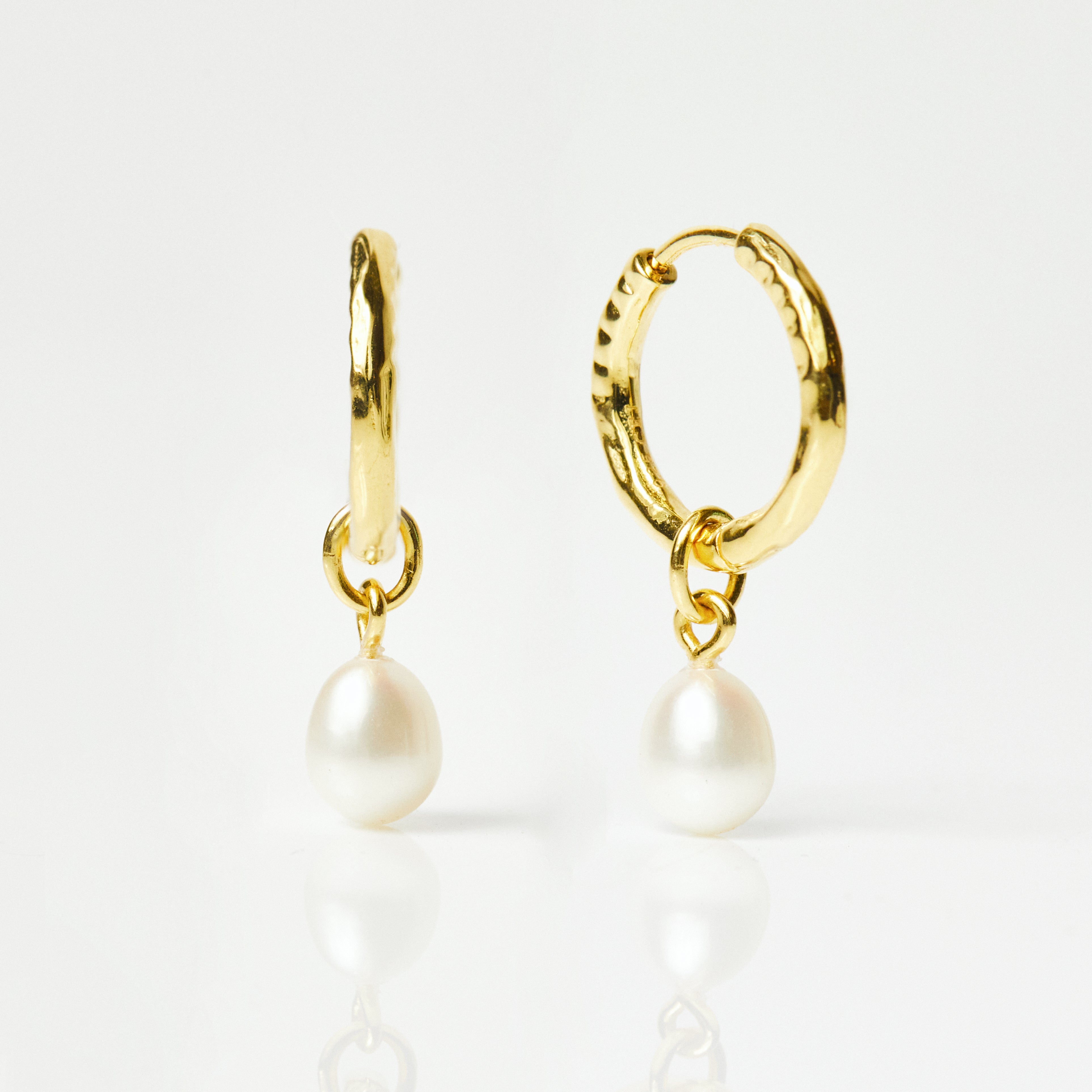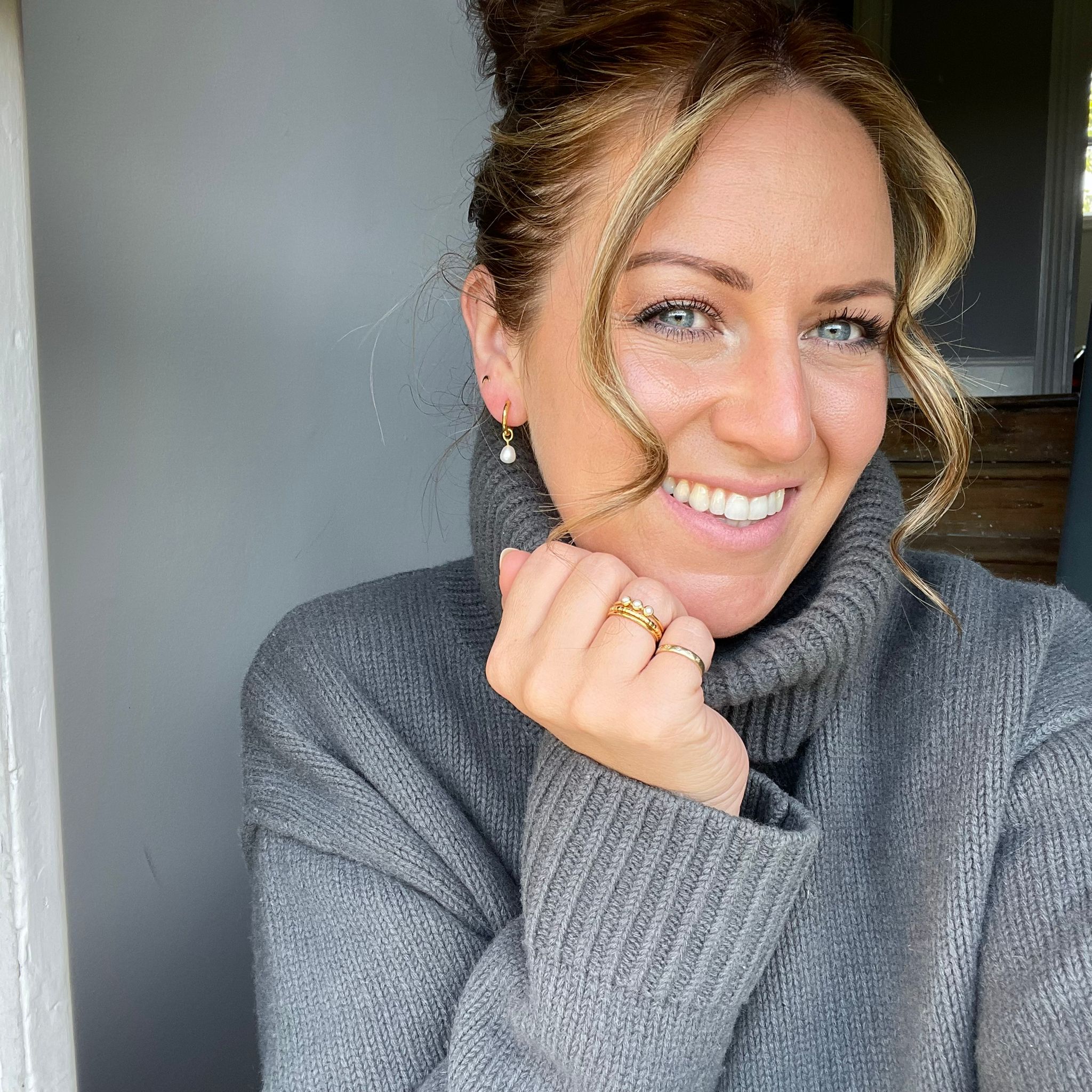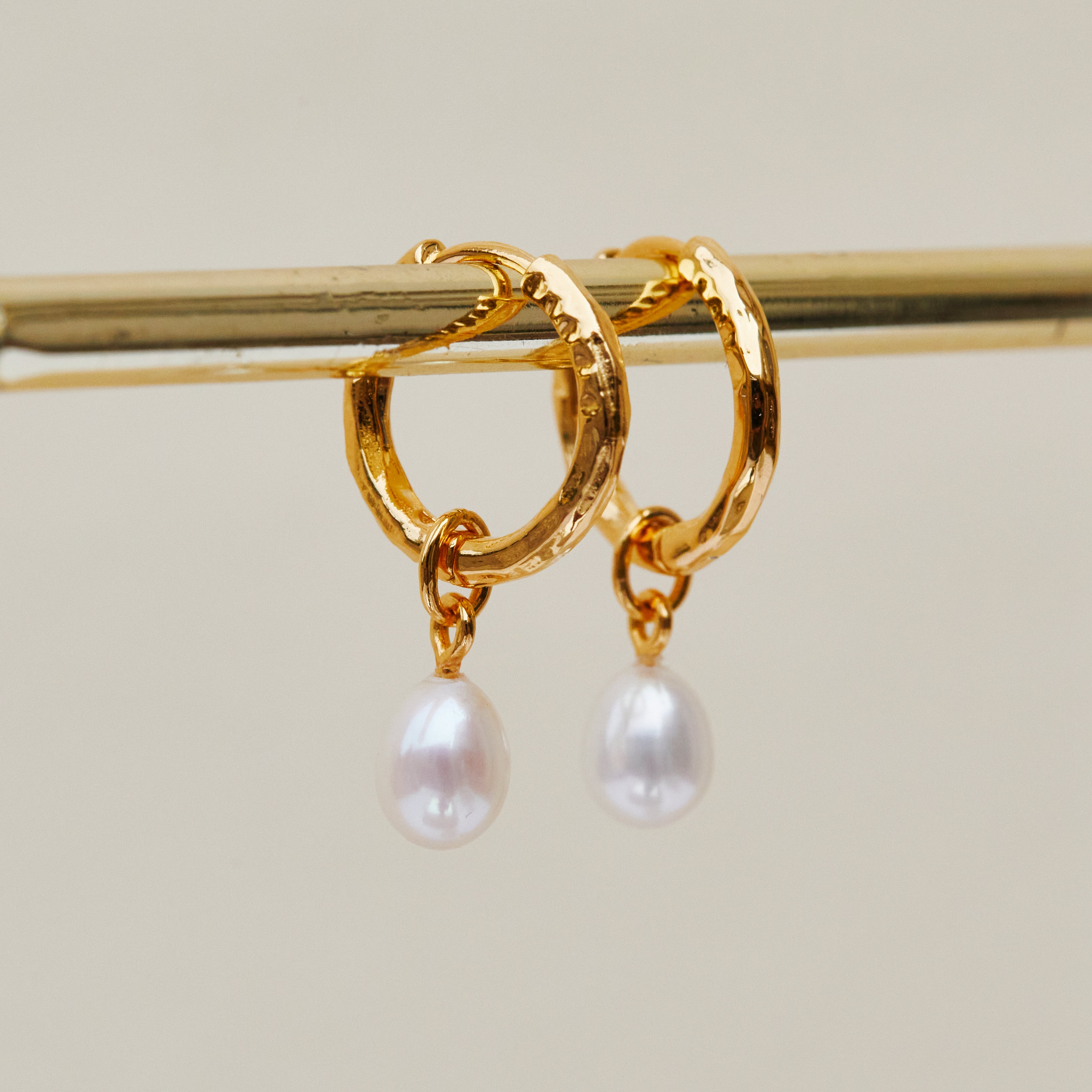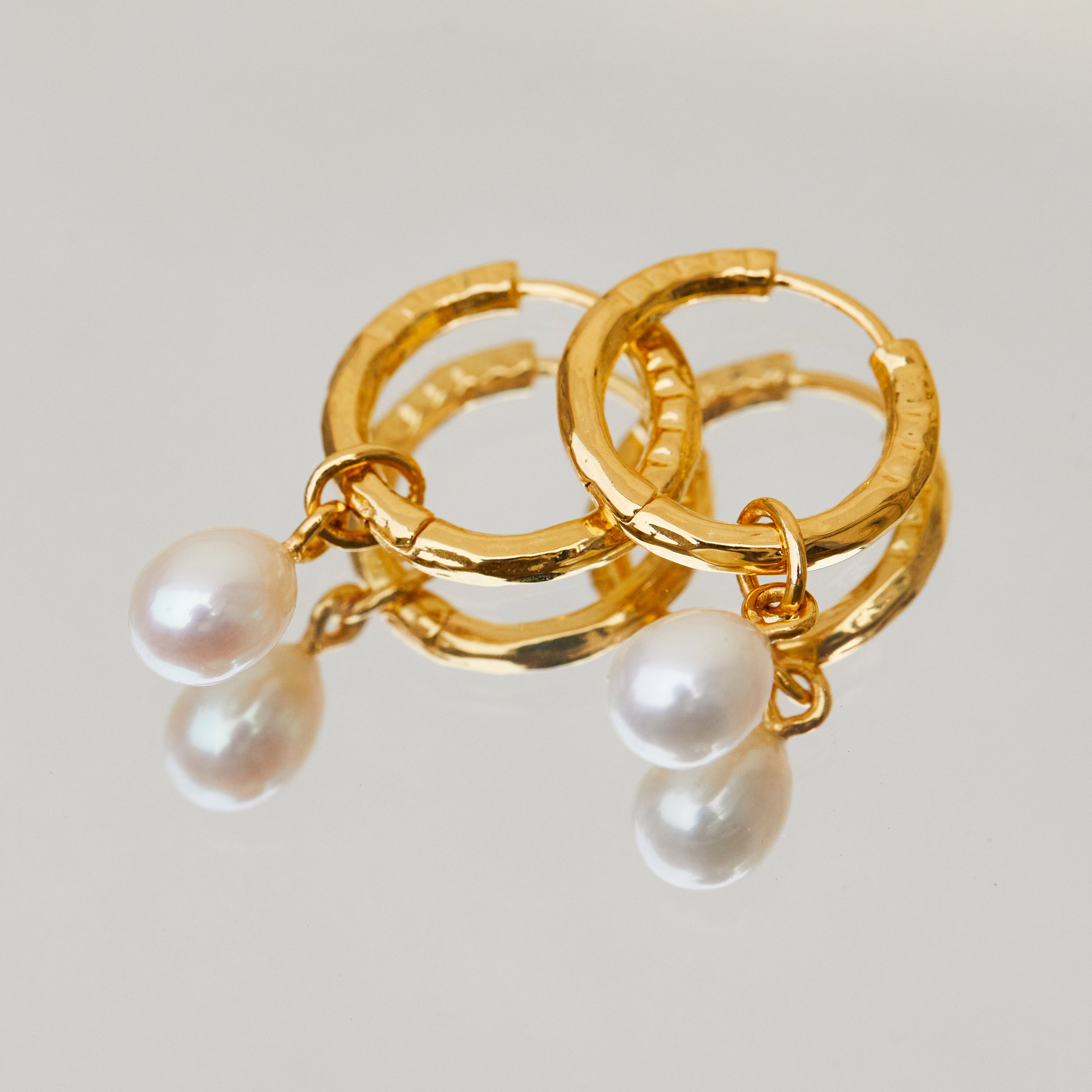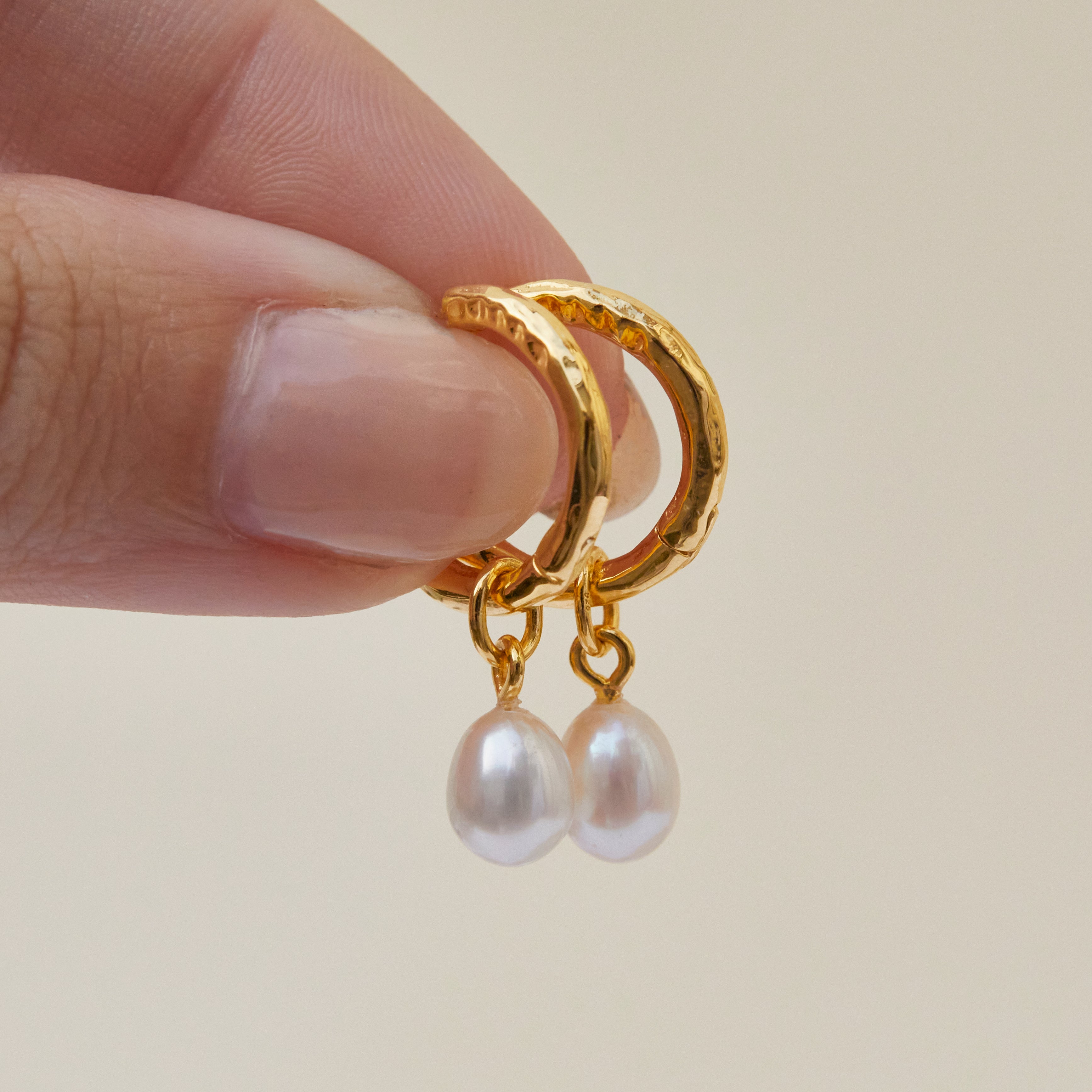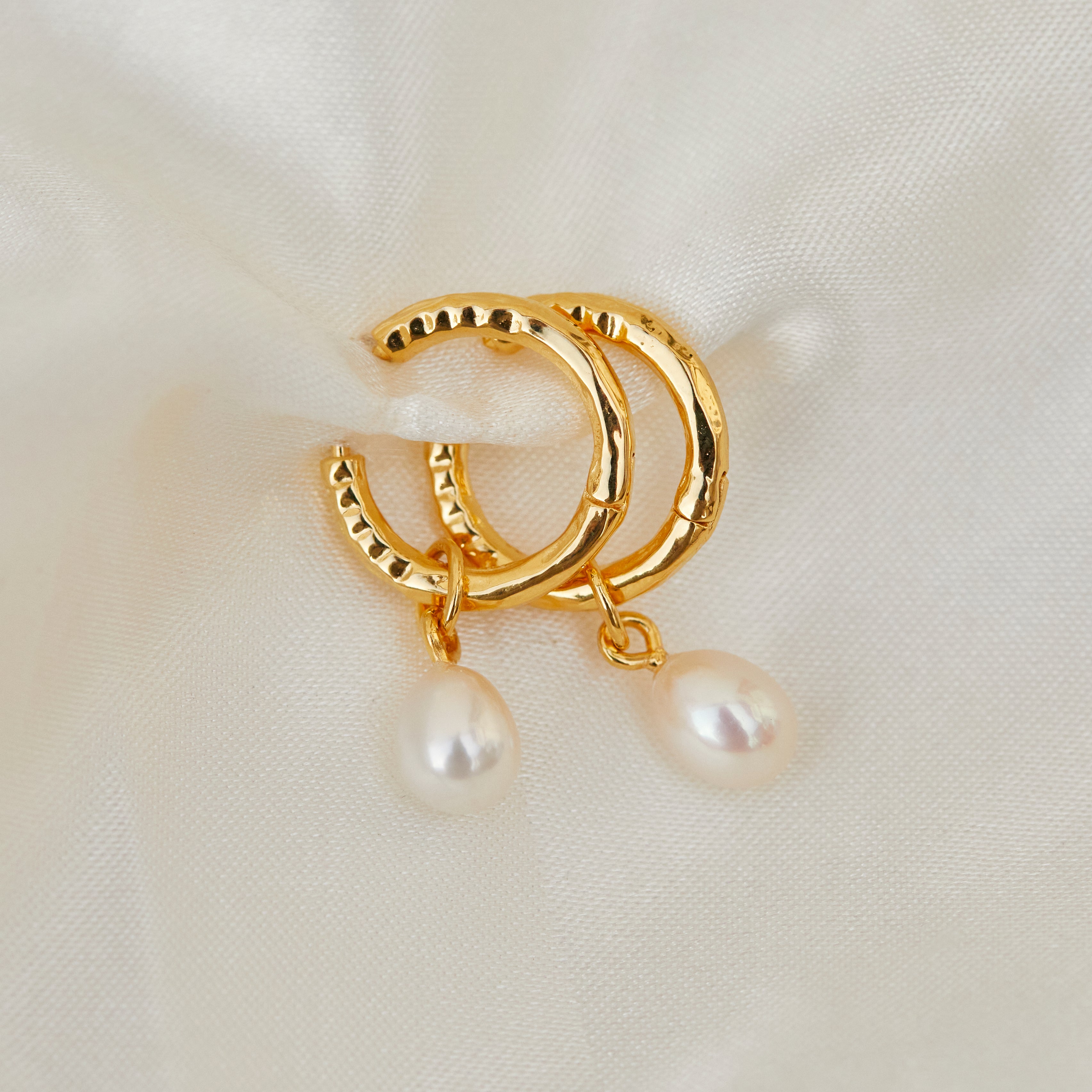 Pearl Drop Earrings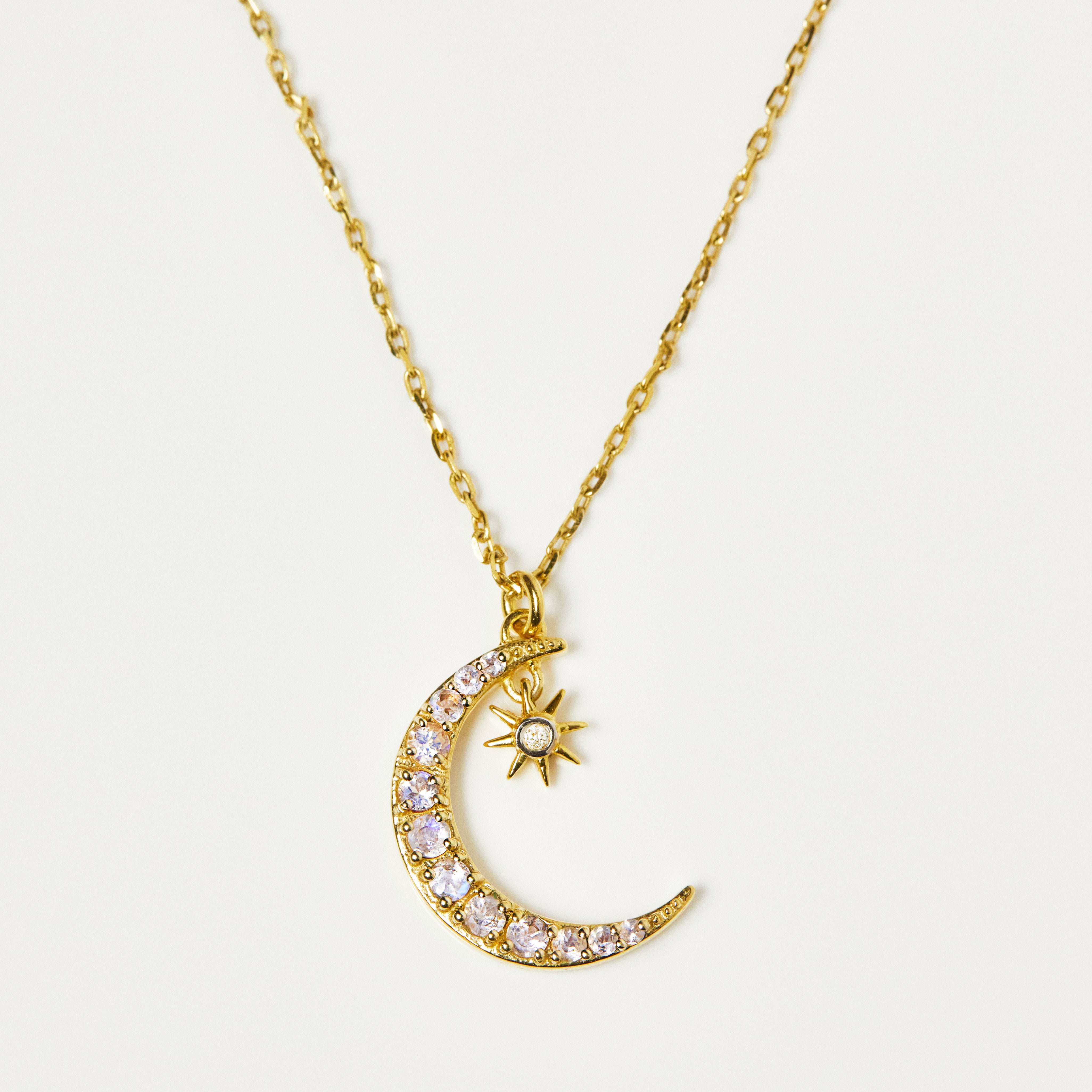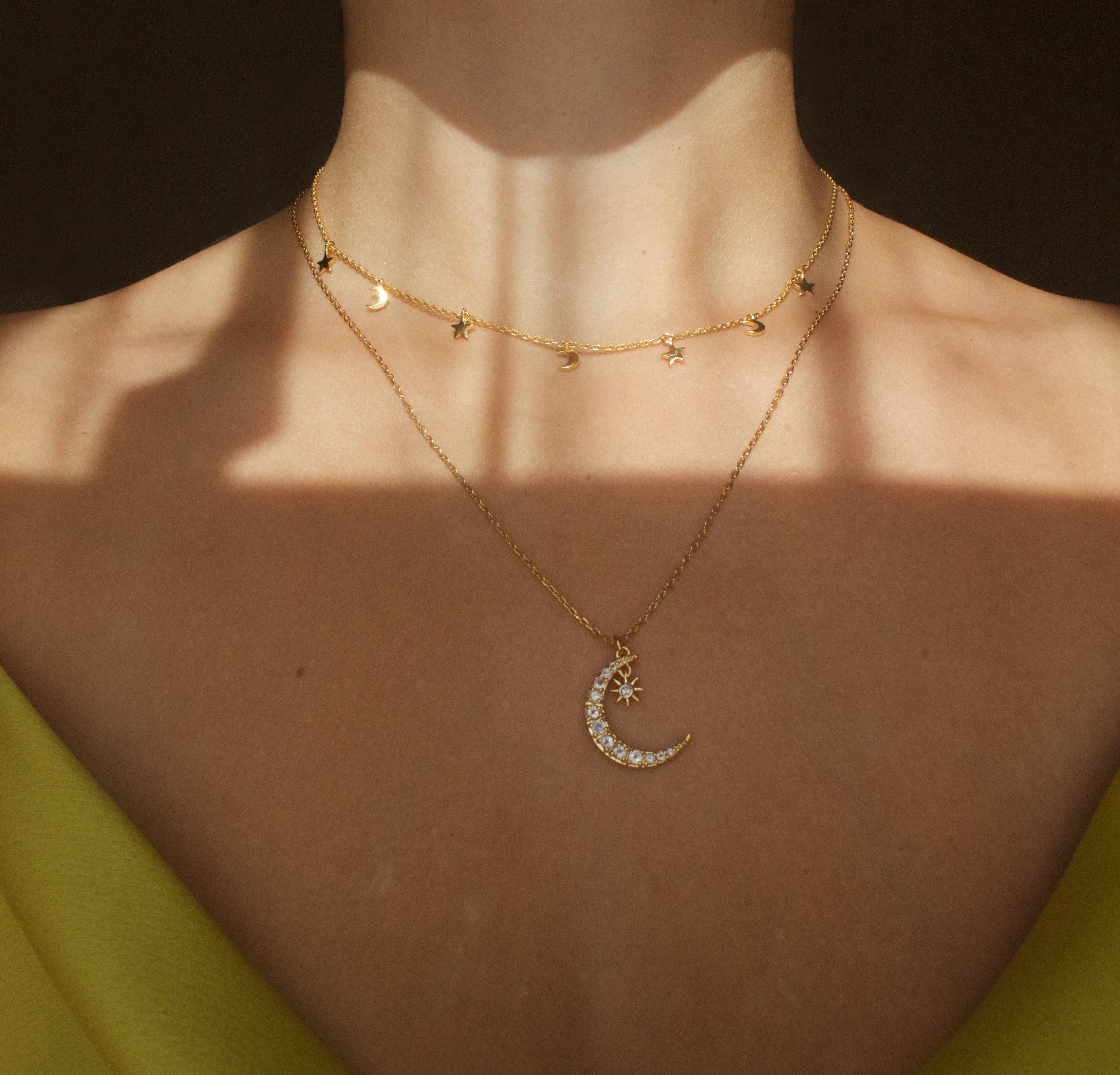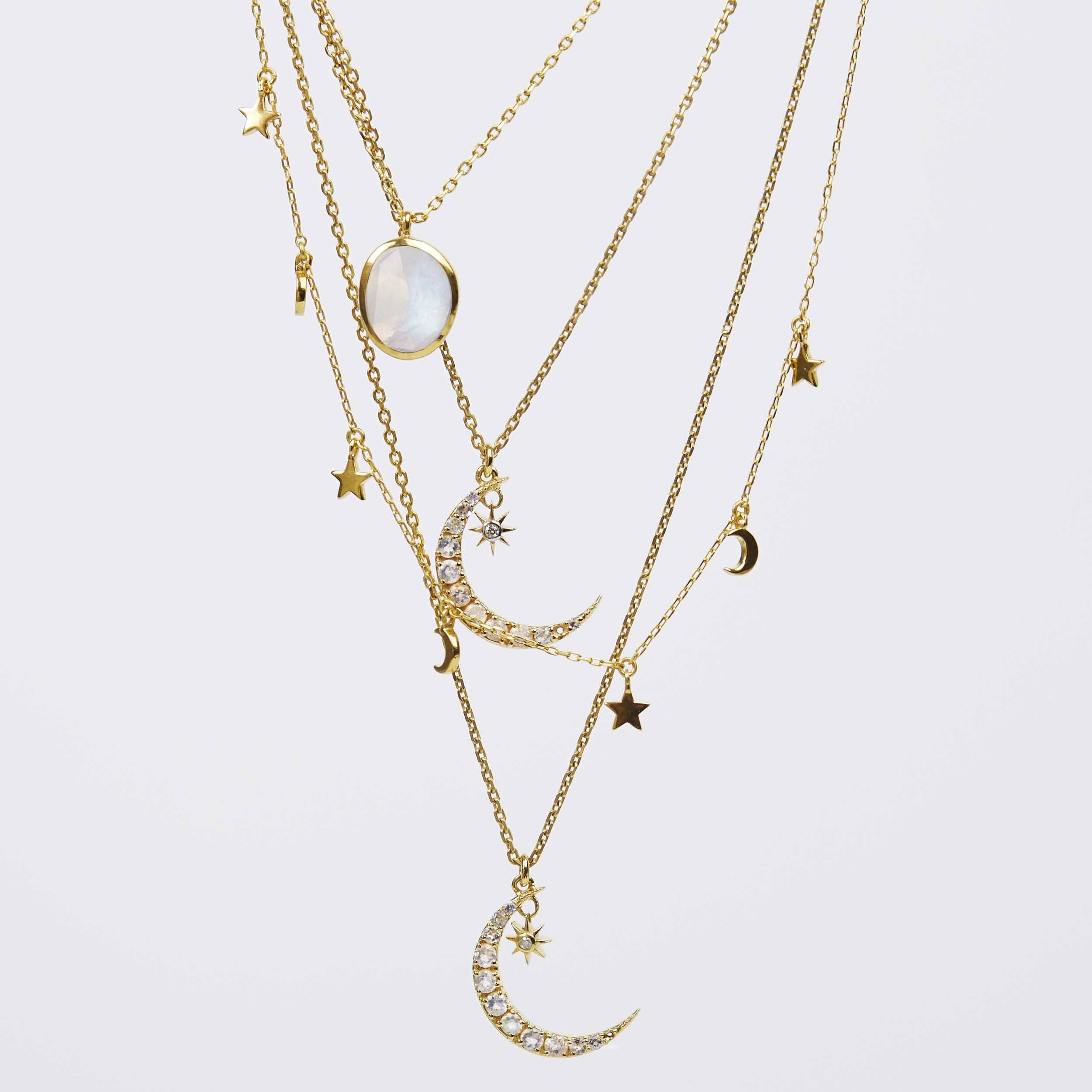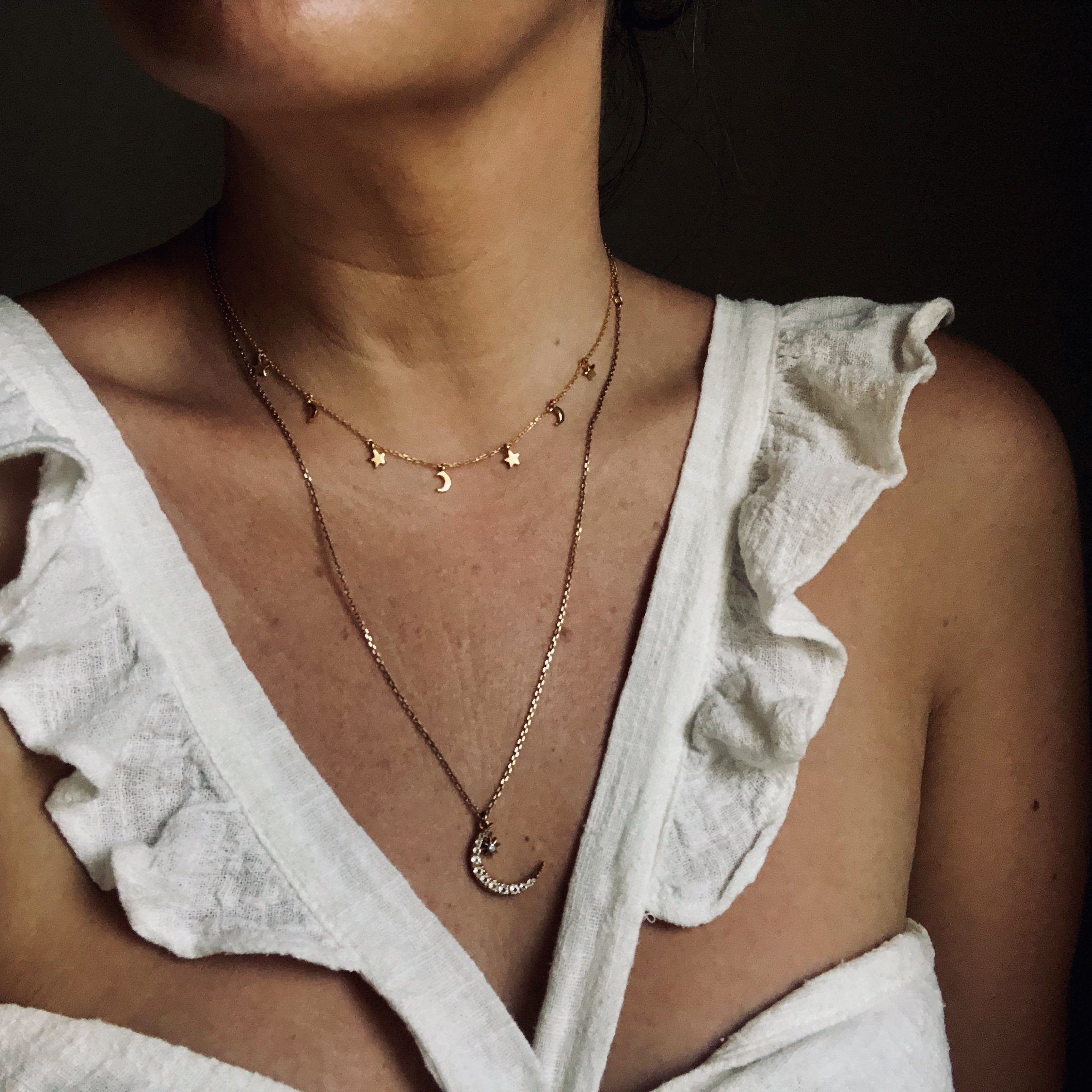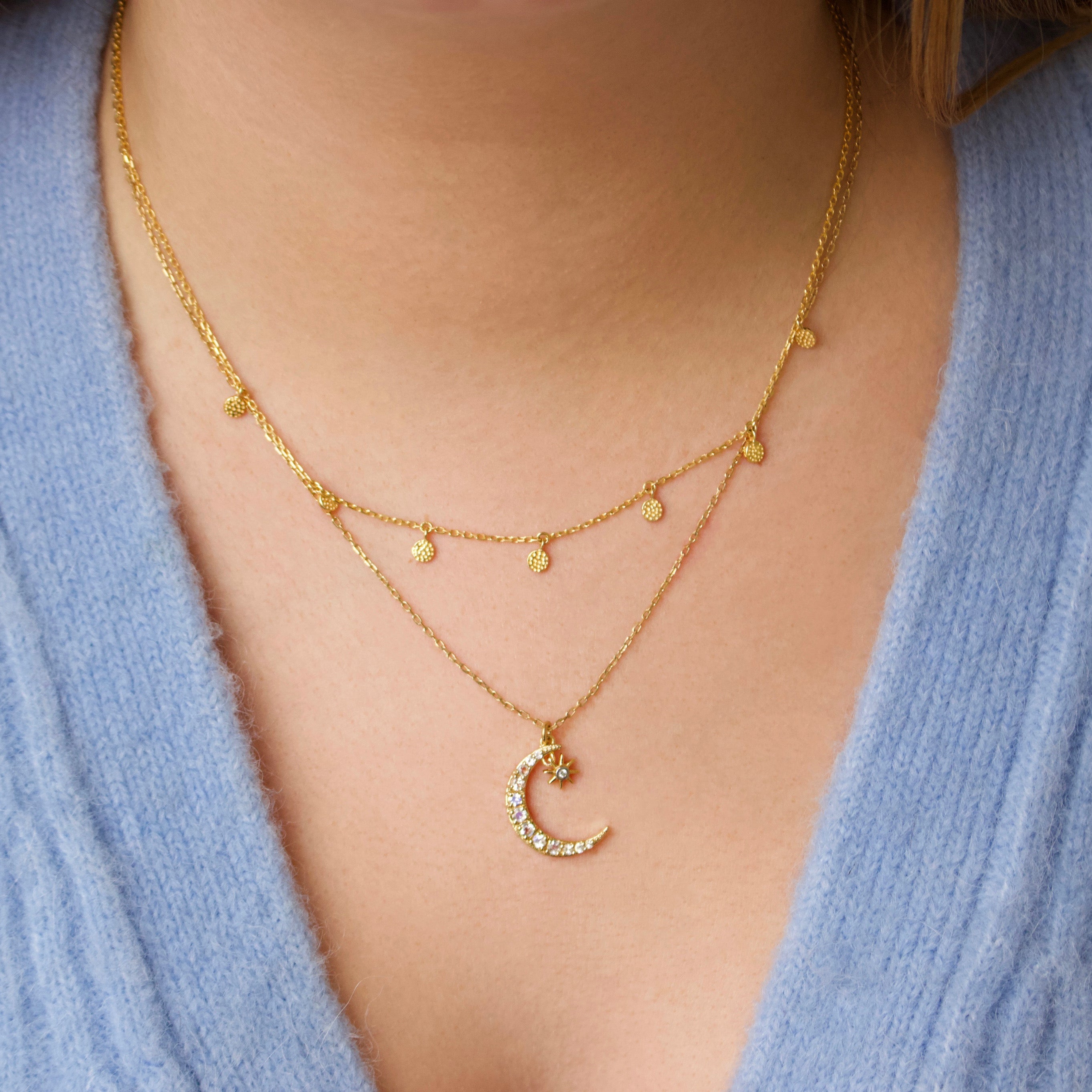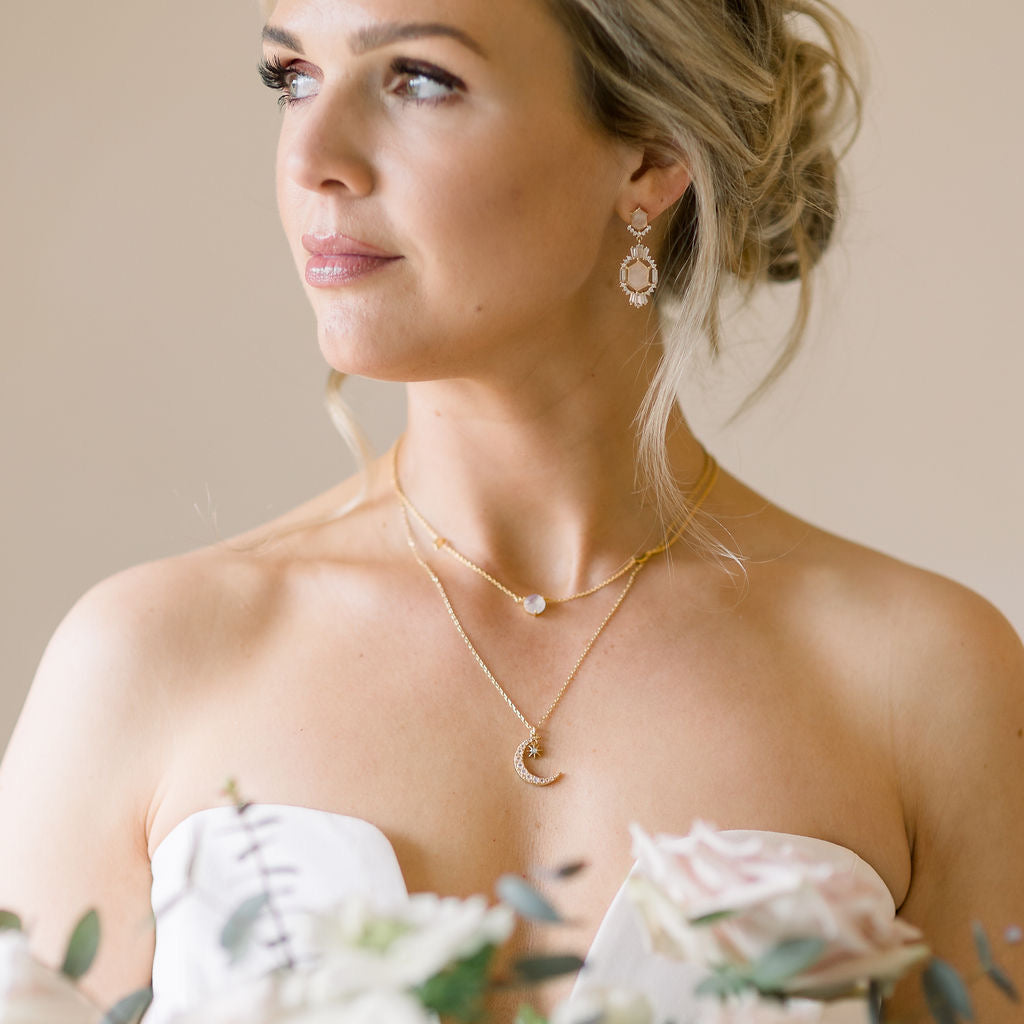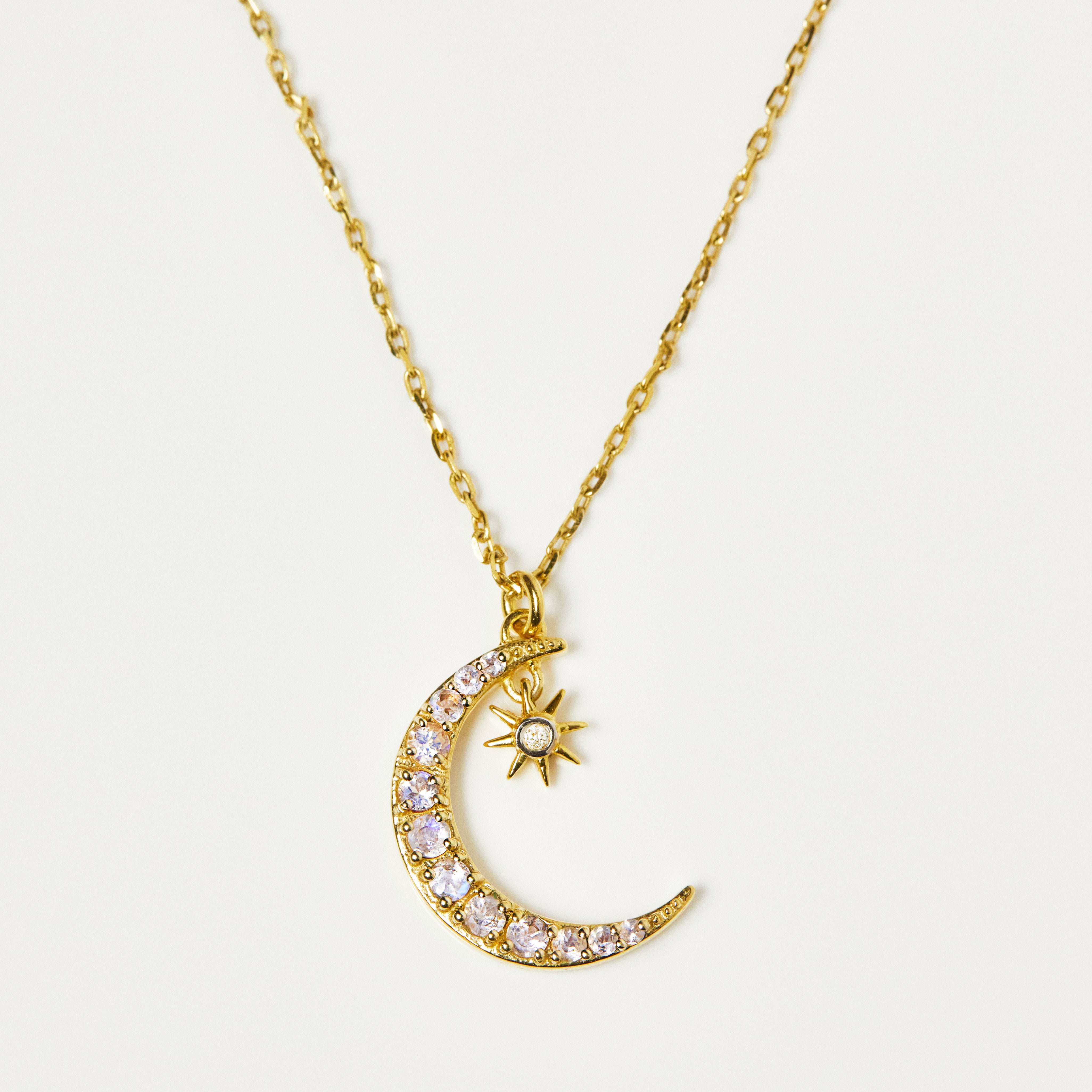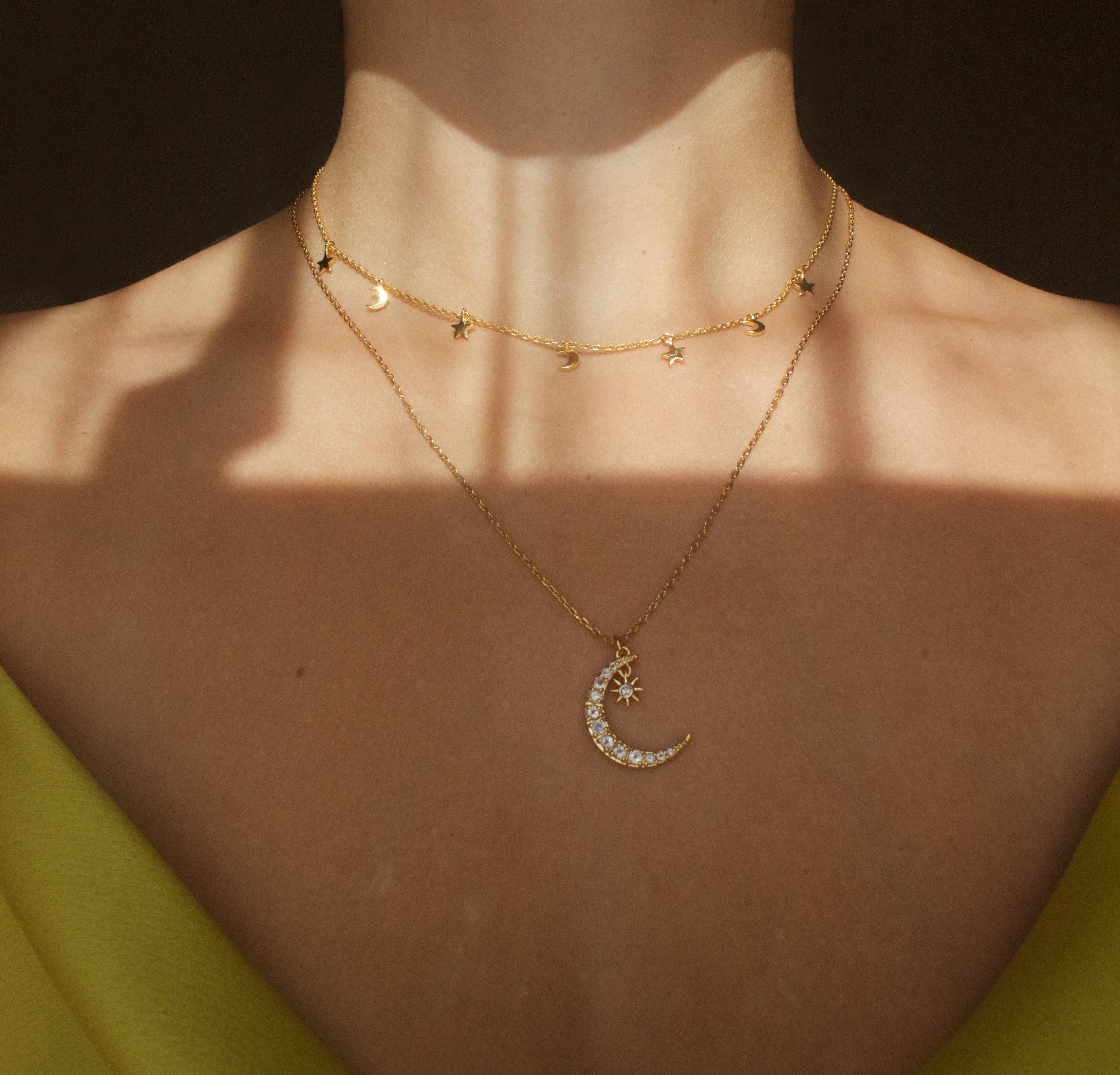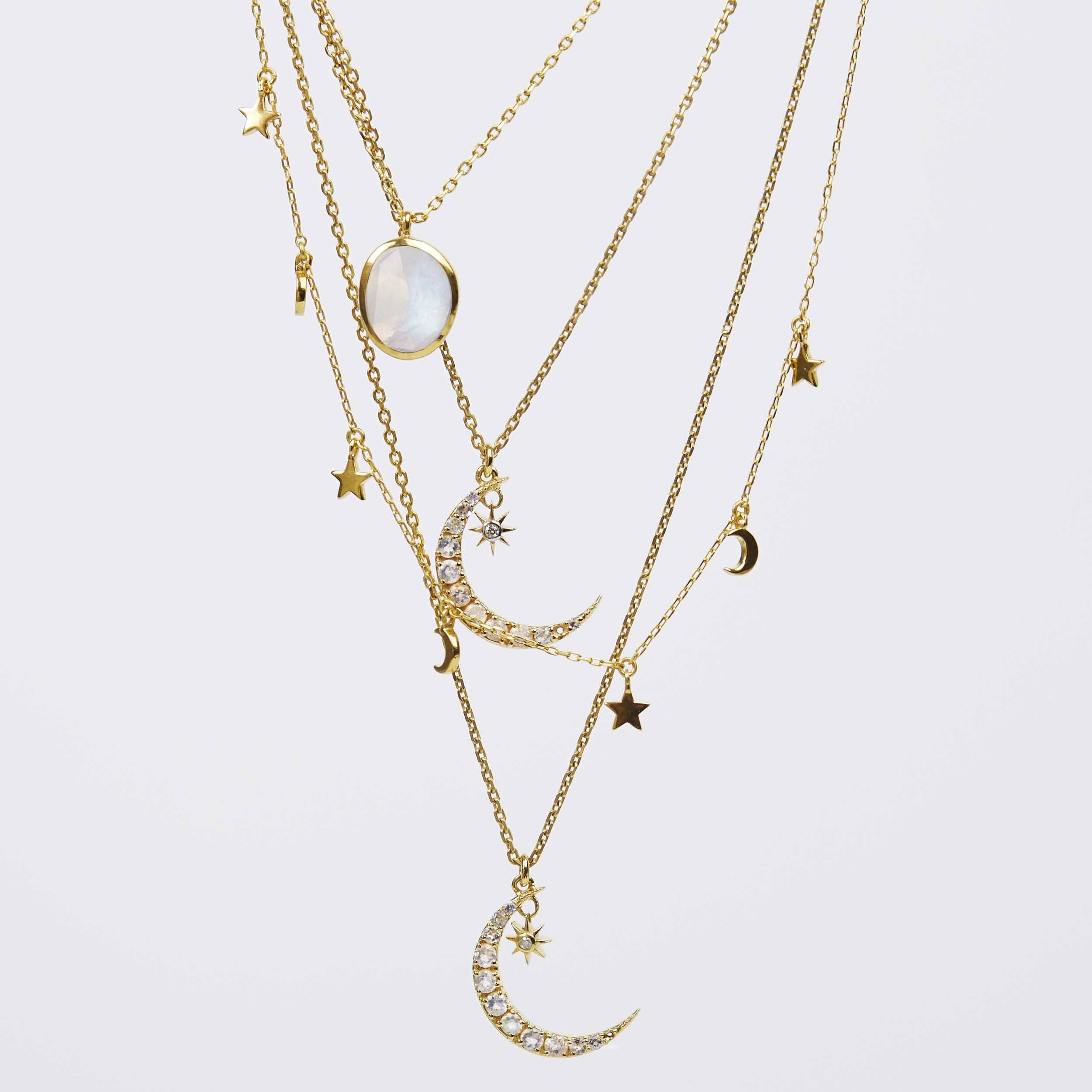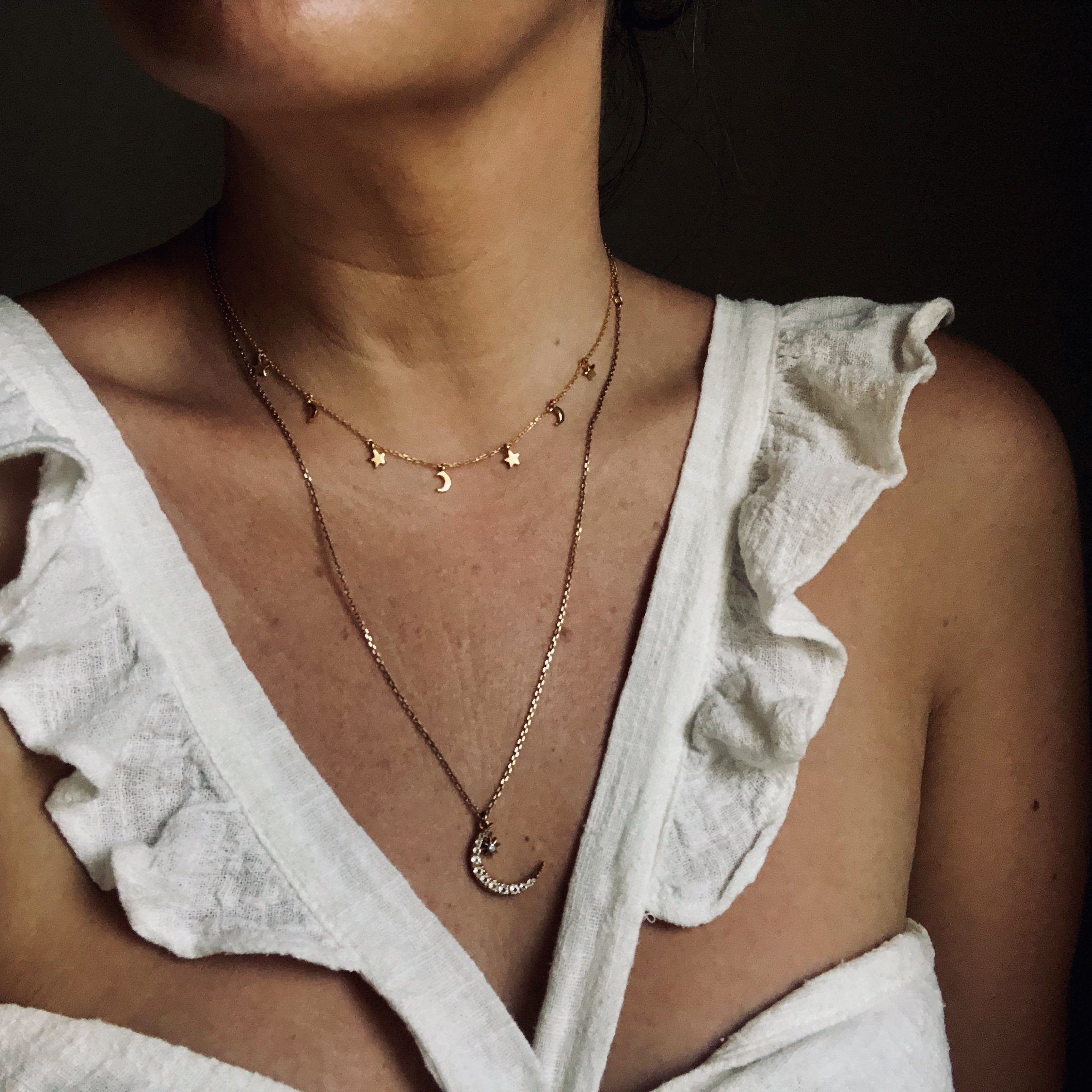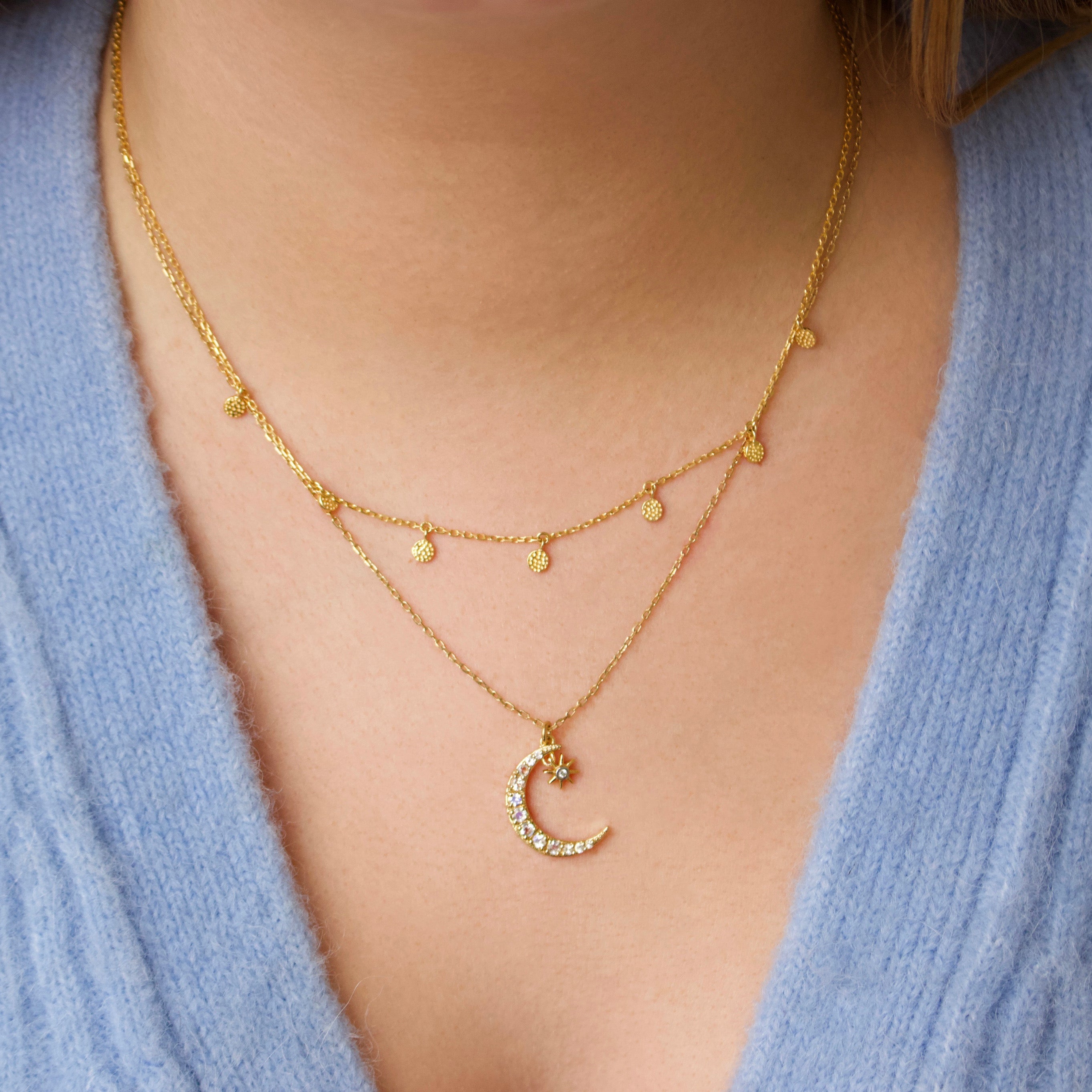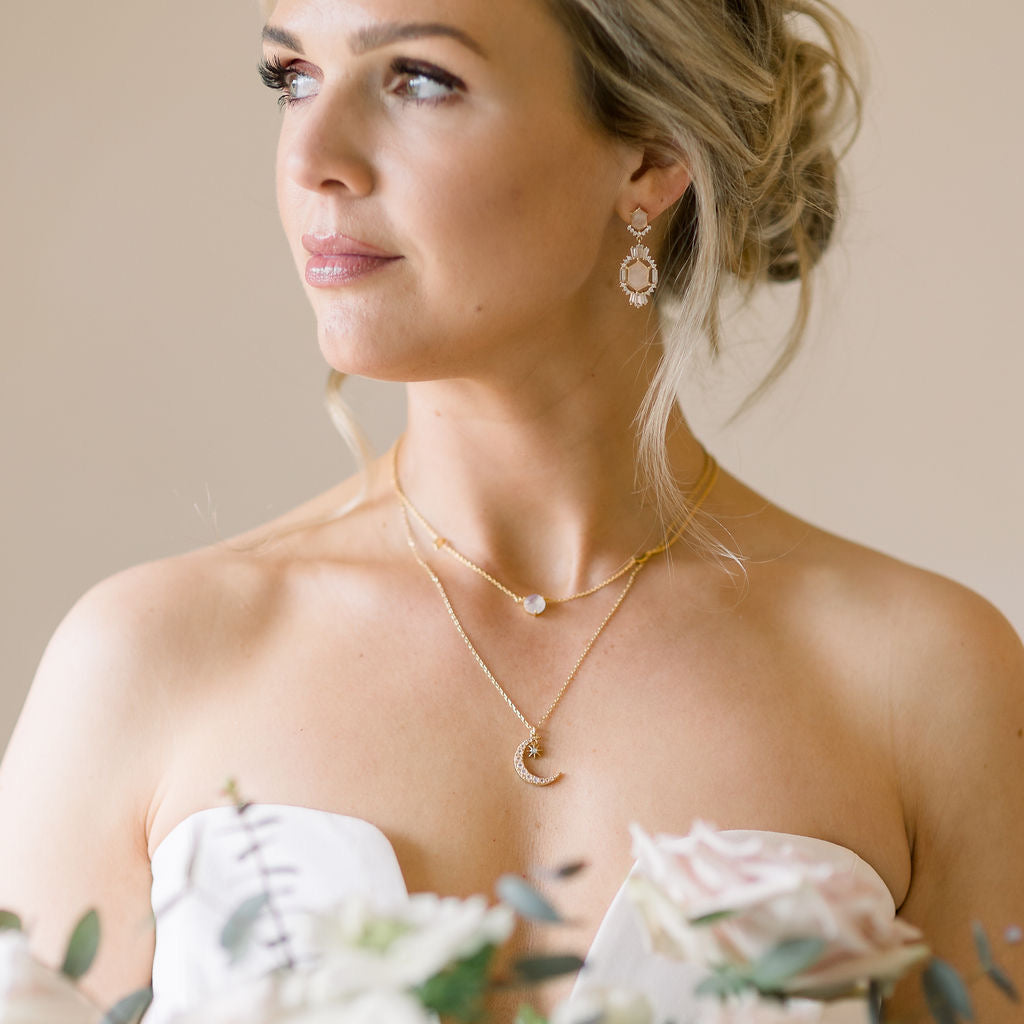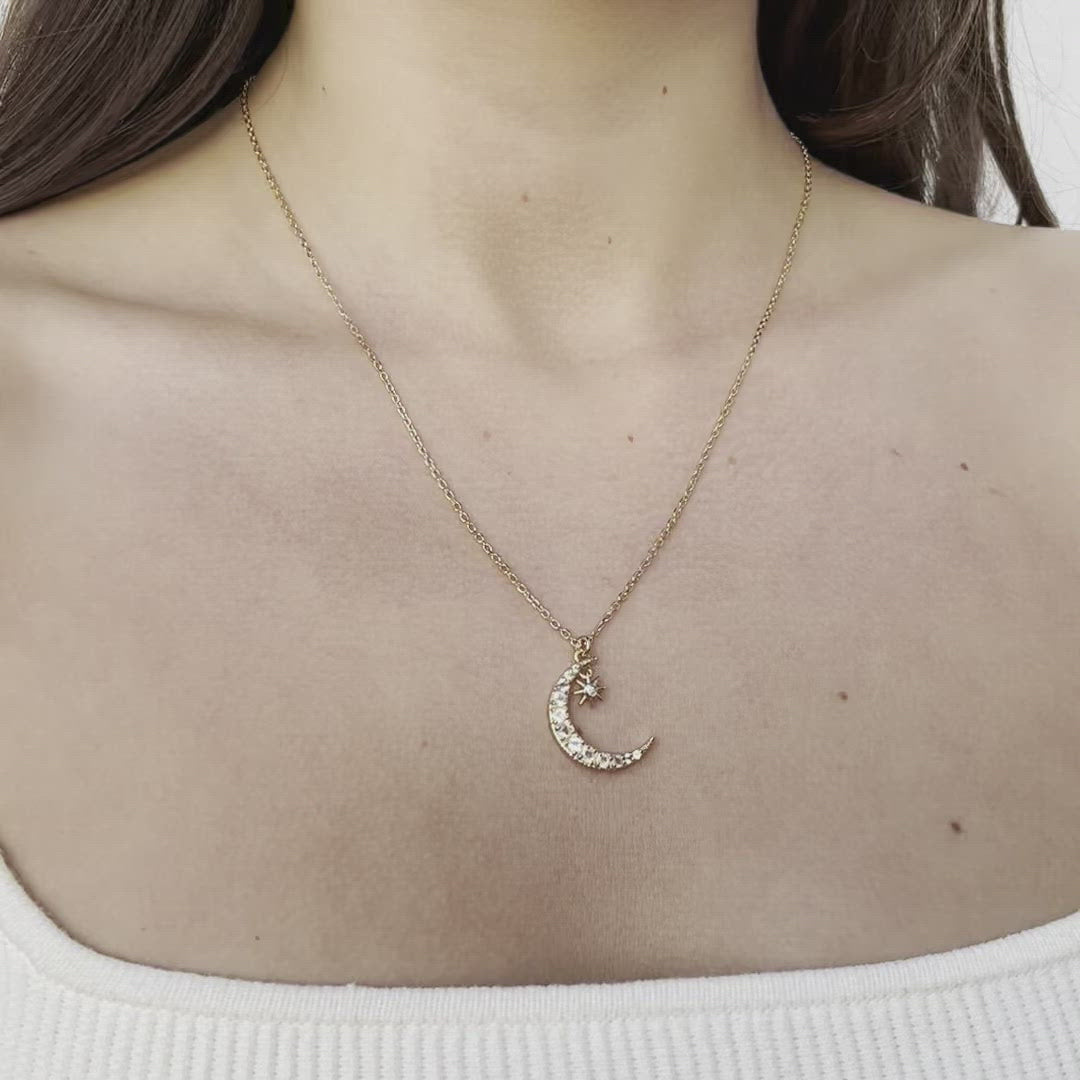 Moonstone & Diamond Crescent Moon Necklace
Were you a #CEBride?

We want to hear from you! Get in touch at hello@carrieelizabeth.co.uk